Janet Thomson, 91, performed with Troupers Opera Company, then Darien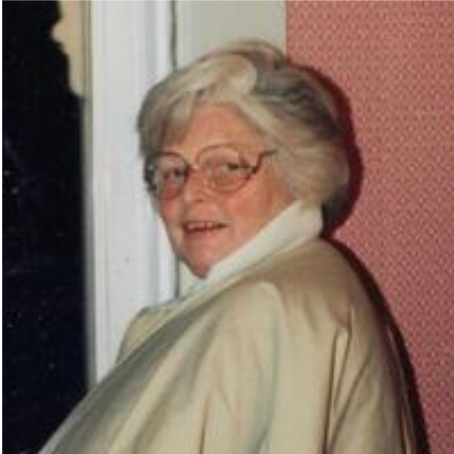 Janet Elizabeth Thomson, 91, died on Friday November 12, 2021 in Lebanon, New Hampshire.
Janet was born on December 27, 1929 in Baldwin, New York, to Peter and Denise (Mathey) Van Hemert. She grew up on Long Island, was a talented and dedicated violinist, and was recognized as one of the few selected female musicians in the New York State High School Orchestra.
She moved to Albany to study education at Albany College, where she met her future husband, Ian George Thomson, in an art class. She and Ian married in February 1954 and settled in Rye, New York for over 20 years, spending summers in Brookfield, Vermont.
Janet brought her love of music to the Troupers Light Opera Company, then Darien, and regularly attended the New York City Metropolitan Opera Theater as a subscription holder.
After Ian retired in 1982, they bought their home in Strafford and both were active in supporting Opera North in Lebanon. She took great pride in her flower garden and reveled in chocolatey delicacies, and has enjoyed her winters in Cayce, SC very much for the past 26 years.
She loved being a grandmother and seeing her grandchildren grow into successful adults. She and Ian have traveled extensively in France and the Netherlands, enjoying the company and hospitality of their extended family.
She is survived by her husband, Ian Thomson; two children, Barbara Thomson Melton of Cayce, South Carolina and Denise Thomson of White River Junction, Vermont; three grandchildren, Jennifer and Nicholas Melton of South Carolina and Erin Thomson of Wisconsin; as well as other relatives and friends.
She was predeceased by her parents; two sons, Peter and John Thomson; and three siblings, Peter and Denise Van Hemert and Jackie Reardon.
A funeral service at Ridge Road Cemetery in Brookfield, Vermont will be scheduled at a later date, and memorial donations to the Humane Society of the US are appreciated.
– an obituary from Knight Funeral Home and Crematory, where online condolences can be delivered