North Mississippi Symphony Orchestra concert postponed due to COVID concerns | Local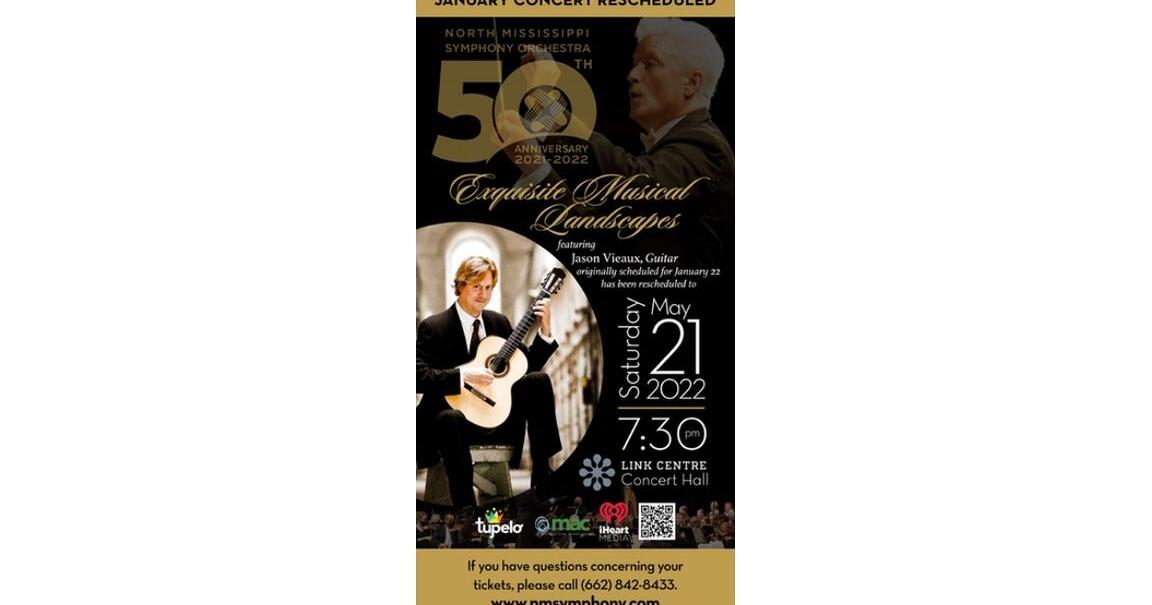 TUPELO, Miss. (WTVA) – The North Mississippi Symphony Orchestra's Jan. 22 concert has been postponed due to rising Covid cases.
The concert is now scheduled for Saturday, May 21 at 7:30 p.m. at the Linke Center Concert Hall.
The following is a copy of the NMSO announcement.
Due to the sharp increase in local COVID cases, the January 22 concert featuring Grammy-winning artist Jason Vieaux has been rescheduled for Saturday, May 21 at 7:30 p.m. in the Linke Center Concert Hall. The decision to postpone this concert was a difficult one for the NMSO Board of Directors given the successful gatherings for live concerts in October and December, but the health and safety of musicians and audiences is their top priority.
"The power and positivity of the live orchestral music experience cannot be replaced. By postponing the concert from January to May, we hope that a wider audience can attend and experience OCPN in a more safe," said Lisa Martin, chief executive of the OCPN. Martin added, "Based on the current projections of many health experts and experiences in other fields with the Omicron variant, we hope that new cases and hospitalizations will decline over the next few weeks, and we can start delivering transformational music experiences again with our concert on February 26.
All tickets purchased for the January 22, 2022 concert can be used for the rescheduled date and season ticket holders do not need to take any further action at this time. Current tickets will remain valid for the postponed concert on May 21. If you have any questions regarding tickets, contact the North Mississippi Symphony Orchestra office at (662) 842-8433 or visit www.nmsymphony.com for up-to-date concert information.