Opera Ithaca tackles a European classic, while Ithaca College shares the story of an American cartoonist | Arrange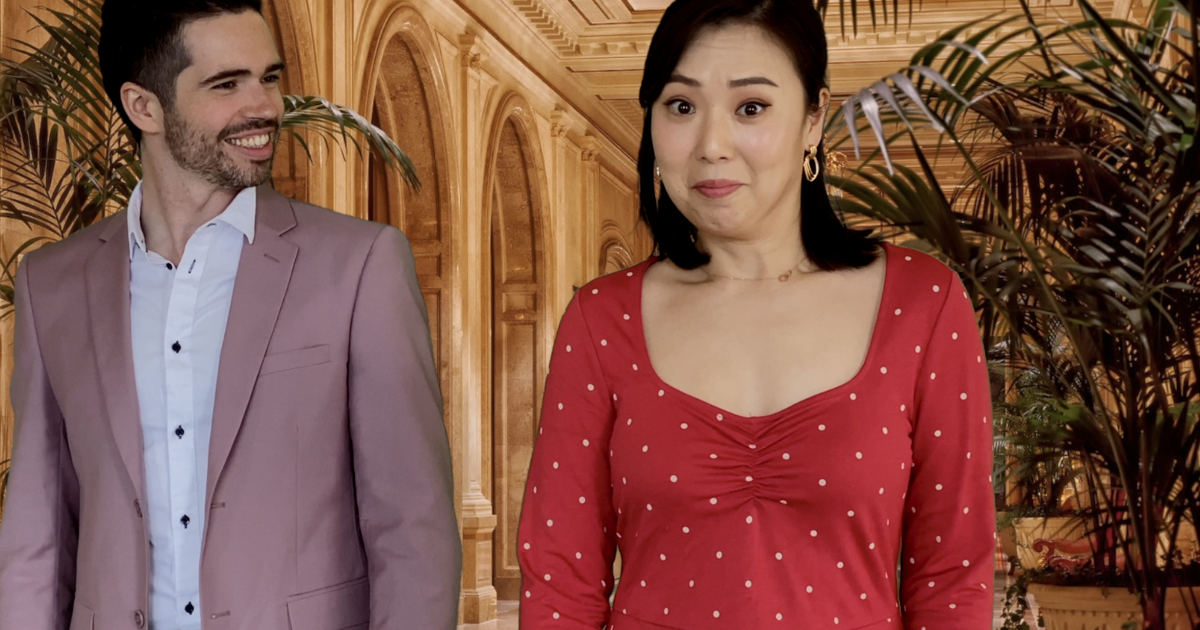 ITHACA, NY — Romantic intrigue and wonderful music filled Hamblin Hall at the Community School of Music and Arts last weekend with Opera Ithaca's strong production of Mozart's masterpiece 'Le Nozze di Figaro" ("The Marriage of Figaro"). The cavernous space on the top floor has been improved in recent years, and while not as satisfying as a standard theatre, it drew the approval of one front-row audience member: "It's so intimate, the performers so close – like a chamber concert."
Under the guidance of Ben Robinson, artistic director of Opera Ithaca, the story (from Beaumarchais to librettist Lorenzo Da Ponte) unfolds quickly: Figaro and Susannah try to move their marriage forward, hampered by the machinations of their master , Count Almaviva, to bed the bride first, and complicated by his friendship with the Countess, who bemoans her husband's womanizer, while fostering the affections of young Cherubino, who worships her but in truth pursues all the world in a skirt. With minor subplots, this is essentially a vigorous free-to-play game full of disguises, cross-dressing, and romantic mayhem.
Robinson moved the action from the original Spanish setting to "Seville by the lake, a contemporary gated community", which allows for simpler costumes, although it blurs some of the class consciousness of the opera . Projected supertitles are easy to read. With minimal props (a few hedges, an arch, a domed sofa), the scenes change convincingly. The only real distraction is an excess of scenic activity in places. Marcellina (Alice Daubenspeck), Bartolo (David Neal) and Basilio (Brad Bickhardt) seem over-directed; there's enough comedy in Mozart's screenplay without that extra push.
Alongside, the robust orchestra, conducted by Andy Anderson, completes the performers, their music and singing becoming one. And what wonderful voices! In Mischievous Figaro, Jake Stamatis is lean and mischievous, so when his massive baritone blares, it's a pure delight. Like his fiancée, the smart and vivacious Susannah, Nayoung Ban is perfection in a charmingly acted and beautifully sung role.
The Earl and Countess –– John Allen Nelson and Donata Cucinotta –– are well matched, both vocally and in their expressive playing. Her frowns and sadness are met by her wandering longing as well as her eventual repentance. Kara Cornell's Cherubino convinces with his demeanor but not his appearance, but his singing is excellent. And as the lover of the boy Barbarina, Megnot Toggia delivers a beautiful solo.
This entertaining "Figaro" opens and ends with a tongue-in-cheek framing device — all the commuters sat convivially on blankets, tossing popcorn and watching a video of themselves on the big screen.
A different kind of domestic drama ensues in the production of Ithaca College's "Fun Home," the award-winning 2013 musical based on cartoonist Alison Bechdel's 2006 graphic novel. Since the early 1980s, Bechdel has been known for her cartoon series about lesbian life, "Dykes to Watch Out For." For this autobiographical staging, Jeanine Tesori wrote the music; Lisa Kron the book and the lyrics.
Director Gavin Mayer's production is powerful and moving. Here, a traditional family is represented by their small Pennsylvania home, lovingly, even obsessively, restored by father, Bruce. Beautiful design by Thomas Jenkeleit, well-lit by Max Okst, dominates the three-quarter-turn space of the Clark Theatre, suggesting both care (the polished wood interior) and the oppressive weight of family expectations. A crooked gable window above reminds us that all is not well in this house.
Like the opera, this story is also narratively framed: Alison the professional illustrator, at 43, tries to capture her relationship with her father on paper, both by recounting and observing the past she evokes through snippets. Madison Hertel makes her fight effective, while her two youngsters come alive in front of her: the 9-year-old tomboy (played with talent and energy by Meredith K. Brown) and the student discovering her attraction to women (a persuasive Jordan Hayakawa).
Alison's coming out is both comical and heartbreaking: discovering sex, she decides to "specialize in Joan" –– her first partner, played here by Markia Furtado-Rahill. Her parents' initial lack of response to her declaration of identity is frustrating but gradually overshadowed by her awareness of the strain of life at home.
As we see throughout various scenes, Bruce is a closeted gay man who ranges from overly parental control to evasive absence, even when present. His affection for his children is marred by his selfish deception (such as when he takes Alison and her two brothers to New York, where he can possibly go on a cruise) and, more disturbingly, by sudden, furious outbursts. His wife, Helen (Regan White) gets away with it like many women of that time, discreet but ashamed.
Mayson Sonntag's performance as Alison's beloved but elusive father is captivating; we feel the complexity of his psyche, the web of feelings that lead to his suicide. Bechdel informs of his death upfront; it is the re-seeing, the reconstruction of what has been, which absorbs it here.
The music, directed by Jeff Theiss, underlines the drama, but ultimately, in this ensemble piece, it is the actors' reconstruction of these tangled lives that fascinates us so much.
"Fun Home", by Alison Bechdel, Jeanine Tesori and Lisa Kron. Directed by Gavin Meyer; musical direction by Jeff Theiss. At the Clark Theater at Ithaca College, April 13 and 15 at 8 p.m. Online tickets at tickets.ithaca.edu. "Le Nozze di Figaro" was a weekend-only show.
Barbara Adams, regional arts journalist, teaches writing at Ithaca College.