Review: Fine Vocals and Music Propel St. Louis Winter Opera's Production of "Madama Butterfly" | Entertainment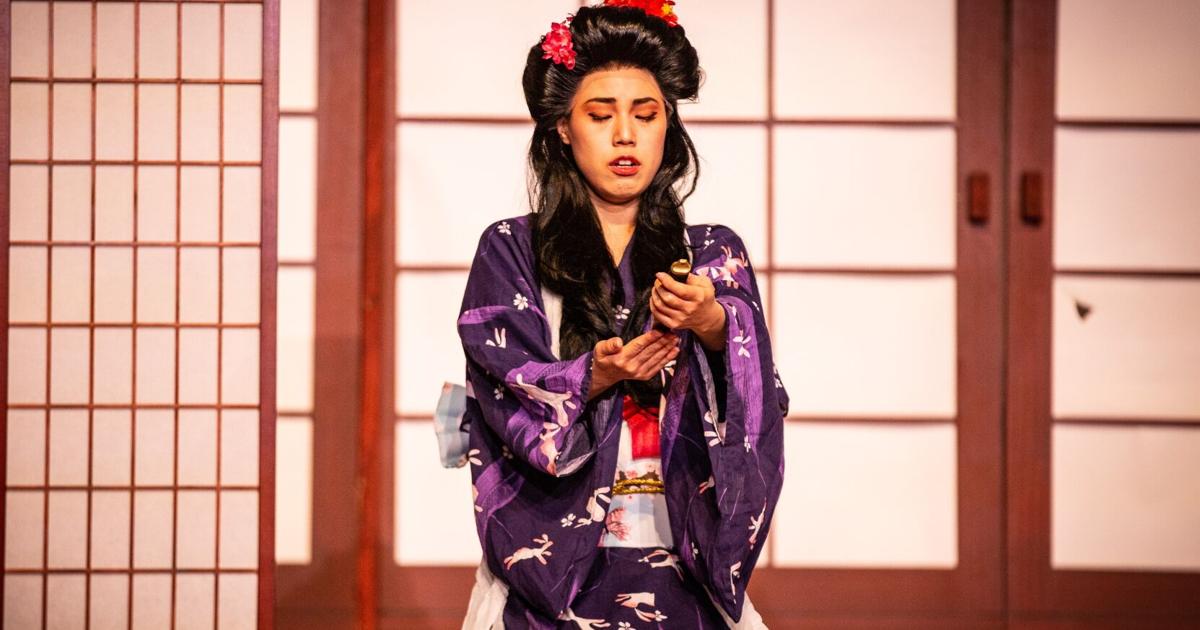 When Pinkerton finally arrives, he is accompanied by his American wife, Kate. Seeing Kate with Sharpless, Cio-Cio-San guesses what Kate's presence indicates and agrees to give her son to the American if Pinkerton meets Cio-Cio-San in 30 minutes. Before he does, however, Cio-Cio-San kills herself after asking her son to look her in the face one last time.
Other info: Puccini's three-act opera has a libretto by Luigi Illica and Giuseppe Giacosa. It premiered in February 1904 in Milan in two acts before Puccini's cobbled-together version expanded to three acts and met with resounding success three months later.
One of the most famous and enduring operas, "Madama Butterfly" offers the singer a star-studded ride in the title role. When presenting the Winter Opera, soprano Seon Duk Kim was more than up to the challenge, both with her stellar singing and acting.
Jonathan Kaufman put his sweet tenor voice to good use as the self-absorbed Pinkerton, who is mostly oblivious to the destruction he is causing. Baritone Michael Nansel delivered a moving performance as Sharpless, who understands the harm caused by Pinkerton but can only offer recommendations as to the moral path Pinkerton should take, to no effect.
Others in the brilliant cast included Mark Freiman as the Bonze; Sara Louise Petrocelli as Suzuki, Cio-Cio-San's faithful servant; and Joseph Park as Prince Yamadori, wealthy Japanese royalty whose marriage overtures to Cio-Cio-San are unrequited. Marc Shapman was the scheming Goro, and Jess McCawley played Kate Pinkerton. Joel Rogier, Emily Moore, Janelle Pierce, Grace Fisher, Michael Oelkers and Guy Bisaillon also provided solid efforts.