West Hartford Symphony Orchestra concert: seasonal treat for the ears – We-Ha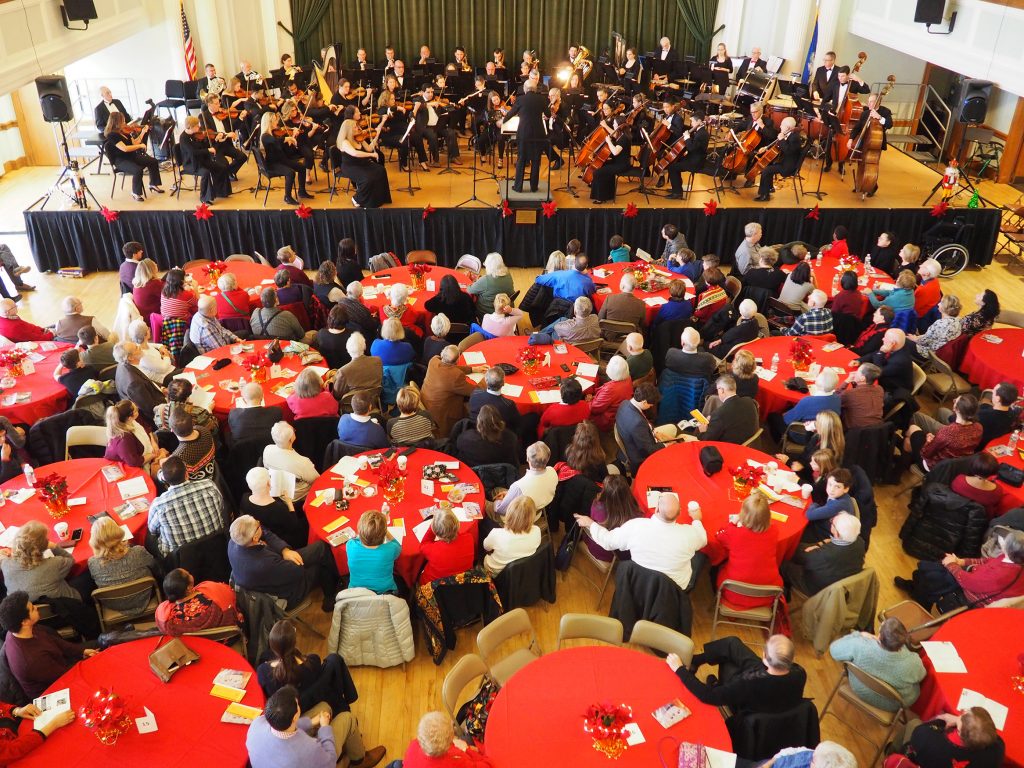 The West Hartford Symphony will perform the annual holiday concert on December 8th.
Submitted
Mark your calendar for one of the happiest concerts of the year – the West Hartford Symphony Orchestra (WHSO) Holiday Concert on Sunday, December 8 at 3 p.m. in the City Hall Auditorium in West Hartford.
Lyrical soprano Kathleen Callahan-Hardman will perform classics such as "White Christmas" and "O Holy Night" by Irving Berlin. Music by Tchaikovsky, John Philip Sousa Christopher Tew, British composer Nigel Hess and Connecticut composer Leroy Anderson feature on the festive program.
Callahan-Hardman's luminous voice will lift the spirits of spectators. An accomplished singer, she has won numerous awards, including Top Prize winner from the Gerda Lissner Foundation, winner of the Jenny Lind and Paul Robeson competitions, and runner-up in NY Region Met Council auditions.
Over the course of her career, Callahan-Hardman has taken on major roles as Mary Todd Lincoln as WHSO conductor Richard Chirappa. Lincoln and Booth, Mimi in Bohemian, Cio Cio San at Madame Papillon and the marshallin in Der Rosenkavalier, and more recently, as Violetta in Panopera's La Traviata in Northampton. His impressive resume also includes vocals with operas from Santa Fe, Harrisburg, CT Lyric, CT Grand Opera, Longview, Aspen and Julliard, as well as song recitals at the Woodstock Fringe and Marlboro music festivals.
Locally, Callahan-Hardman is cantor and section leader in St. Thomas and St. Patrick's, Connecticut.
The concert will also showcase the talents of Conard High School special guest Stephanie Reuning-Scherer, who will sing the national anthem.
Revel in the beauty of music at the WHSO Holiday Concert. Tickets for seniors and students are $ 15, general seats are $ 20 and table seats are $ 30 and can be purchased by calling the WHSO office at 860-521-4362, online at whso.org or at the door.
The West Hartford Symphony Orchestra is a volunteer community orchestra, founded in 2001 by West Hartford residents Richard Chiarappa and Jim Kilian. It enables people of all ages and skill levels to create and enjoy music together. Maestro Richard Chiarappa is the conductor.
Do you like what you see here? Click here to subscribe to the We-Ha newsletter so you'll always be up to date with what's going on in West Hartford!