10 Recordings, Books, and Guides Opera Fans Will Love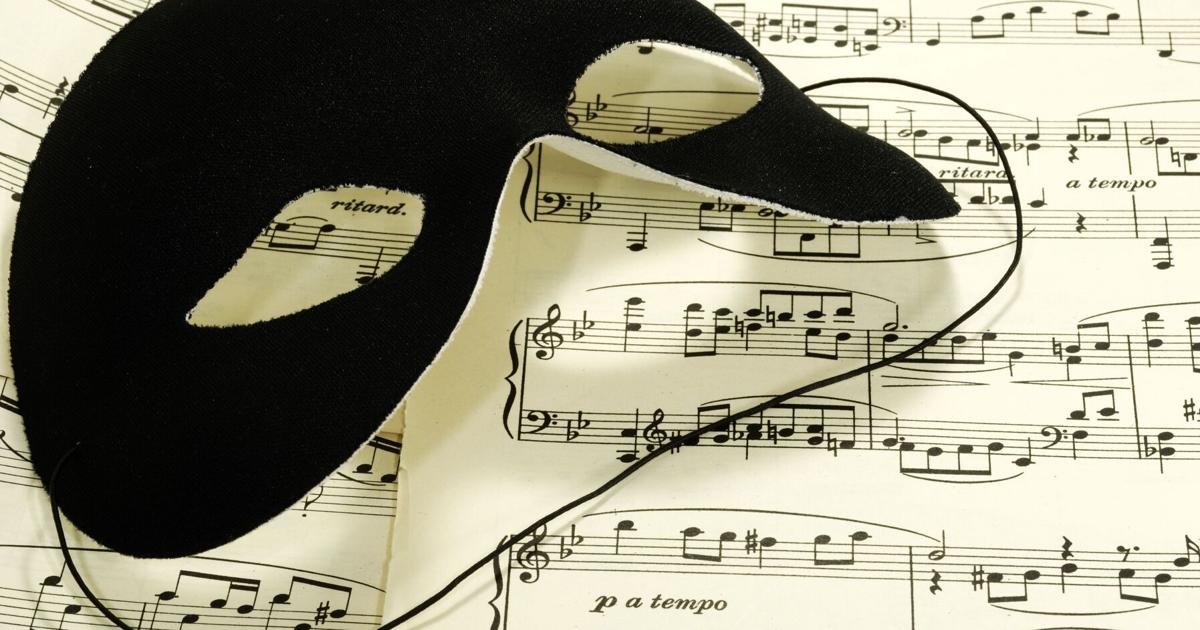 The following article is an associate of Okanjo, an affiliate marketing agency that helps us monetize our content. Products sold through article links allow us to receive compensation and continue to produce great content.
OPERA America, Ópera Latinoamérica and Opera Europa have joined forces to launch the first world opera day on October 25, 2019, to raise awareness of the positive societal impact of opera. They chose this date to honor legendary composers Georges Bizet and Johann Strauss II, both born on this day.
As a 400-year-old theatrical art form, opera combines creative mediums like composition, singing, acting, storytelling, and orchestral performance. From tragedies to comedies, directors, singers and composers use opera to entertain audiences and make strong social commentary.
Today, artists still perform legendary operas at opera houses around the world. Famous works include: "Falstaff" by Giuseppe Verdi, "Tristan and Isolde" by Richard Wagner, "Don Giovanni" by Wolfgang Amadeus Mozart, "Tosca" by Giacomo Puccini, etc.
Music is a universal language that transcends cultural barriers. Although sung in foreign languages, opera often evokes strong emotion and can benefit its listeners.
Listening to classical music can improve sleep, reduce stress, stimulate the brain and strengthen the immune system.
To celebrate World Opera Day, check out these guides, books, recordings and videos, which will help you improve and grow your appreciation of opera.
If you are curious to know more about opera but have never listened to it, "Opera 101: A Complete Guide to Learning and Loving Opera," is the ultimate explainer. Key topics include a brief history of the art form, an overview of opera concepts, tips for attending and understanding your first opera, lists of recommended recordings, and much more.
Critics and fans widely consider Giacomo Puccini to be one of the greatest opera composers of all time. This box set of three DVDs, "The Puccini Opera Collection", presents three of his most popular works, "La Bohème", "Tosca" and "Turandot". Taking place at the famous Royal Opera House in London, the productions feature a roster of international opera stars.
Author and opera expert Henry W. Simon offers a comprehensive overview of 100 lyrical works, from the early 17e century to the modern era. Simon gives plot synopses, character discussions, important plot points, twists, and more.
"The Phantom of the Opera" is one of the most famous works featuring opera in pop culture. Although there are many adaptations of the original novel, this theatrical film version of DVD "The Phantom of the Opera" 1929 starring Lon Chaney is arguably the most captivating.
The mysterious story of unhappy love and obsession inside the Paris Opera is also one of the most famous horror films of all time.
Legendary French composer Georges Bizet died in 1875 before his last opera, "Carmen", won worldwide acclaim. Bizet would never know that opera singers would perform his tragic and controversial love story in opera houses around the world more than a century later.
This "Carmen" DVD is a recording of a performance by the Metropolitan Opera in New York. James Levine conducts the Metropolitan Opera Orchestra. Agnes Baltsa and Jose Carreras star as Carmen and Don Jose.
Opera fans, classical music aficionados, history buffs and more will enjoy this deep dive into why opera continues to draw listeners 400 years after its origin.
In this detailed guide, "A History of Opera" co-writers Carolyn Abbate and Roger Parker examine opera in depth, including its history, musical and dramatic conventions, and role in society. Times Literary Supplement calls the book "The finest volume ever written on the subject, such is its scope, authority and readability".
Explore the German composer's many legendary works in this Audible audiobook, "The Music of Richard Wagner." Professor Robert Greenberg gives 24 lectures that explore multiple aspects of Wagner's personal and professional life. Discussions of his art include "The Flying Dutchman", "Tannhauser", and "Tristan and Isolde".
German composer Richard Wagner has achieved a massive creative enterprise over 26 years with his cycle of four epic musical dramas. Discover his work with "Wagner: The Ring of the Nibelungs"a set of 14 audio CDs.
Historians also refer to the work as the "ring cycle". The four parts are played in sequence (like a four-day theatrical performance). The lyrical saga takes place after a dwarf named Alberich steals a magic Rhinegold ring.
Cohen's discussion answers the questions: "What political contexts have shaped opera? How did opera convey the political ideas of its time? Fans of opera, history and politics will enjoy this read.
If you are an opera enthusiast or an opera newbie looking to dive into the art form, "50 Best Opera Classics" CD-Box will offer just under four hours of listening pleasure on three CDs. The tracks feature interpretations of works from legendary operas and composers like Mozart's 'Don Giovanni', Puccini's 'La Bohème', Wagner's 'Tristan and Isolde' and many more.
Whether you're a die-hard opera lover or just interested in the genre, these articles will provide hours of immersive education and fun on World Opera Day.