Aiken Civic Orchestra Concert to Feature New Music, Conductors Saturday | Entertainment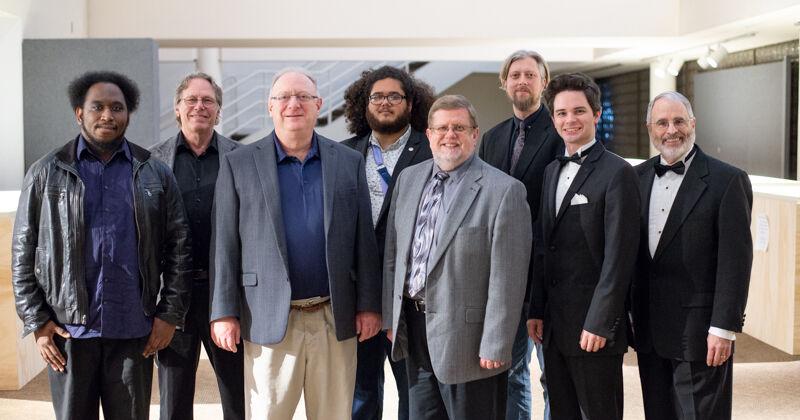 Aiken Civic Orchestra continues its 10th season with a concert of new music titled "New Year, New Voices" at 7:30 p.m. Saturday at the USC Aiken Etherredge Center.
Featuring works by members of the Aiken Composers Guild, this collaboration began two years ago with a concert of new music for the string orchestra in February 2020 and was the last concert that Aiken Civic Orchestra presented before the pandemic does not interrupt performances. Saturday's concert will feature works for full orchestra including wind, brass and percussion.
"We are in a unique position to showcase new music from living composers in our region," said COA Music Director Adam DePriest. "It's such a testament to the quality of life we ​​have here in Aiken to have such a thriving arts scene."
The Aiken Composers Guild was established in 2019 by Dr Mark Hollingsworth and Dr Richard Maltz with a mission to "inspire, create and cultivate new music". Hollingsworth is the dean of USC Aiken College of Arts, Humanities and Social Sciences.
Additionally, three guest conductors will be featured as they lead the orchestra in the new works. Sharing the podium, David Gordon, Baha Lee and Teresa Strobel. The three guest conductors are currently graduate students in orchestral conducting under Dr. Scott Weiss at the University of South Carolina.
"Aiken Civic Orchestra is proud to showcase up-and-coming talent," said DePriest. "Not only does it help provide a platform for these young conductors and composers, but it's good for the growth of the orchestra and the audience to experiment with different musical ideas. discover more about ourselves and others."
General admission tickets are $20 and students are admitted free. For more information or to purchase tickets, call the Etherredge Center box office at 803-641-3305.
USC Aiken currently requires masks indoors.
For more information on Aiken Civic Orchestra, visit aikencivicorchestra.org or fb.com/aikencivicorchestra.