Boston Symphony Orchestra conductor Gail Samuel explores how Tanglewood can be welcoming to everyone | Berkshire landscapes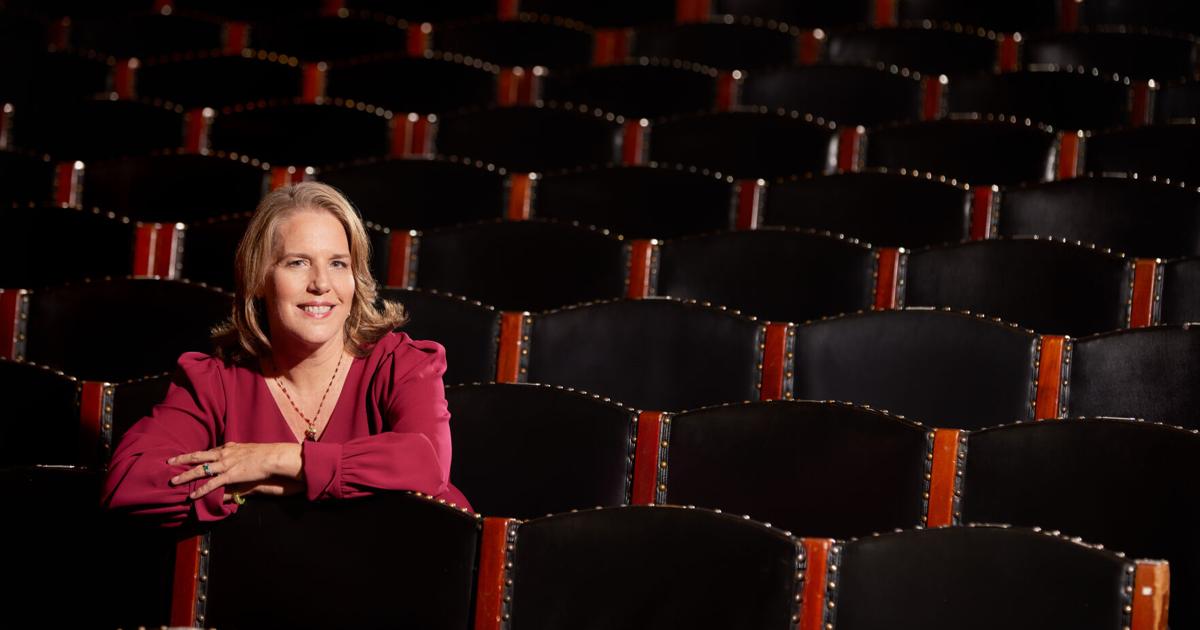 LENOX—Mission possible?
Take on the challenge of bringing listeners back to concerts, expanding audiences by bringing in multi-generational groups, and pushing an often insular industry perceived as elitist by some towards diversity and inclusion on stage and in the choice of repertoire . That's the goal of Gail Samuel – the first woman to lead the Boston Symphony Orchestra – during her second year as president and CEO, and her primary concerns as Tanglewood's season presents a landscape of significantly modified program.
There is music by living American and international composers, especially women and African Americans, in virtually every concert program.
Samuel, 54, was appointed in February 2021 after a 28-year career at the Los Angeles Philharmonic, where she had served as chief operating officer, executive director, interim president and CEO, as well as president of the Hollywood Bowl , summer residence of the Philharmonic. Discovering Tanglewood in the late 1980s, she was a student violinist and then a staff member at the Boston University Tanglewood Institute (BUTI) for high school musicians.
The recent appointment of Sandra St. Fleur Wright to the newly created role of Vice President of Talent and Equity is a clear sign of Samuel's top priorities.
"Sandra's appointment not only reflects a modern evolution of our human resources function," said Samuel, "but also signifies our deep commitment to equity, diversity and inclusion across the BSO. We want to make sure that every person, regardless of their individual background. or circumstances, feel welcome at the BSO."
St. Fleur Wright has led large-scale transformation efforts at Massachusetts General Hospital, Massachusetts Institute of Technology, and UCLA Health. Most recently, she was Vice President of Equity, Diversity and Inclusion at Lesley University, Cambridge.
"I look forward to working with Gail and the rest of the BSO team to ensure we benefit from the best talent the industry has to offer, while simultaneously working to fully embrace the values ​​of equity, diversity and of inclusion in everything we do," St. Fleur Wright said.
The Eagle's recent conversation with Samuel in his office at the historic Tappan House on the grounds of Tanglewood has been edited slightly:
Q: What would you emphasize on your top mission-driven priorities?
Gael Samuel: Arts organizations everywhere are reacting to what is happening in the world, with very significant changes in many places. For our programming, I believe in representing people with different life experiences and backgrounds. It makes us more interesting and allows us to present more creative art. For example, pairing Beethoven's piano concertos with the works of three American female composers, allowing reflection on how they connect to each other.
Q: Can you clarify what role Ms. St. Fleur Wright will play at the BSO?
Gael Samuel: This is a position I created after spending a few months here. Organizations have traditionally thought about human resources, and what we see at the BSO and everywhere is a real expansion of that role to think about organizational culture, how we approach our policies in an equitable, diverse and inclusive way in the the whole organization, with our boards, our staff and our musicians, how we think about people, their talent and their career path, and how we can ensure development.
Q: What changes do you hope the public will notice on this campus?
Gael Samuel: So many things will look familiar, but people may not have seen the Linde Center for Music and Learning [opened in 2019 for one pre-pandemic season]. It's a beautiful building and a key element, because as much as we're about the music, we're about this magical place.
Q: What led you to appoint Asadour Santourian to the newly created position of Vice President, Tanglewood Music Center and Learning, overseeing both the TMC for young aspiring musicians and programming for the Tanglewood Learning Institute?
Gael Samuel: The Tanglewood Music Center, focused on the next generations, is such an important part of what the Boston Symphony is, so central to who we are, and these students have a big impact on the BSO because they keep us going. to look to the future. . And now there's the TLI for lifelong learning, there's such synergies there. And also to bring all of our educational and community activities here and in Boston under one roof at the executive level of the organization, to get more attention and focus on that.
Q: How are you handling the challenge of bringing audiences back, recovering lost revenue and restoring capacity to pre-pandemic levels?
Gael Samuel: Over the past year, just being able to hold concerts and keep people safe has been a huge achievement for all of us in the arts who have managed to do so. We lost $51 million in revenue and we have incredible donor support [$61 million raised] and some federal grants [$10 million] which was fantastic, these supported us and allowed us to continue our musicians and our staff. One of the huge benefits of being here now is a closer to normal experience (around 100 paid events). I try not to think too much about getting back to 2019 levels. We need to think about our organizations differently now and figure out where we want to grow. The ability to pivot and react is good for us.
Q: How do you see the Popular Artists series adapting to the summers to come?
Gael Samuel: Having been to Bonnie Raitt, The Mavericks and James Taylor, it's important to who we are, it's a great way to be in this space and it's wonderful music. I've featured a lot of popular music in my career, so wanting to bring in new stuff, and popular, beloved artists, is something that fits perfectly here.
Q: Something new that has emerged is "dynamic pricing" for Tanglewood concerts, tickets cost more or less depending on the level of donor pre-sales and general buyer interest. Can you explain this further?
Gael Samuel: It's very common now for the performing arts, sports, airlines. You adjust prices closer to performance dates to align with demand, small changes from time to time have become the norm. It's also very important to us to have accessible ticket prices, so we're very lucky that the Tanglewood Lawn is this vast space, and we want to be available for anyone who wants to come.
Q: Expanding the audience to multi-generational audiences should be an important goal?
Gael Samuel: We have an extremely passionate audience here in the Berkshires and Boston, so we're very focused on that audience. But we really need to recognize the importance of widening our circle, of shifting the tension between respecting tradition and recognizing the need to embrace change and risk, which is imperative for our future. Ultimately, we want our homes to be full for the performers on stage and also for the wider group of people to experience and enjoy so that we can be part of the community. It's our job to figure out how we're going to get there, to find those solutions.