Call for applications: Cape Town Opera Head Vocal Coach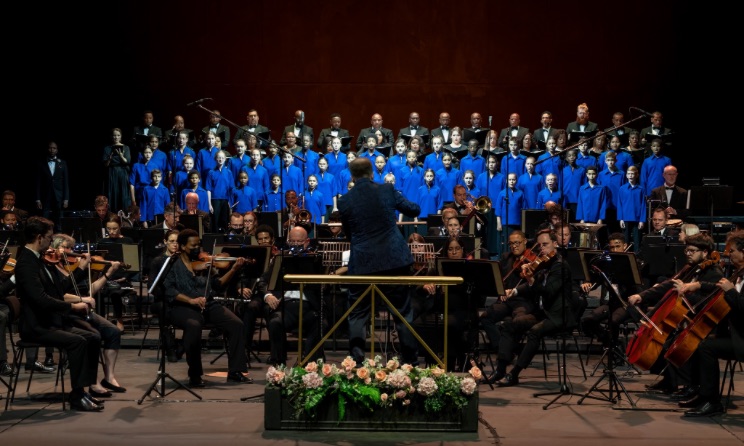 The company currently has 18 choristers, four young artists, two soloists and 22 directors and managers supervised by a nine-member board of directors. The successful candidate will work at Cape Town Opera House based at the Artscape Theater Center in the Cape Foreshore area from September.
Applicant requirements
Applicant must be an accomplished pianist and vocal coach with experience in training professional and student opera singers. Expertise is assumed in major lyrical languages, musical styles, audition repertoire, and principles of vocal technique and health.
Good communicator and fluent in English. The candidate will demonstrate initiative and passion in the development and training of opera singers. Artistic tasks are to be performed in the Cape Town Opera rehearsal rooms as well as in area performance venues.
The position is full-time and supervised by the Artistic Director of Cape Town Opera. Working hours may include weekends and holidays. The successful candidate must be willing to tour nationally or internationally, if required, in conjunction with Cape Town Opera's production and concert schedule.
Qualifications
A bachelor's or master's degree in piano, vocal coaching or conducting.
Substantial experience in directed rehearsals for opera productions and post-graduate level vocal studios; preferably also acting experience for theater and dance training, as well as conducting rehearsals and playing keyboard parts in the orchestra pit or recitatives in performance.
Ability to sing cues while playing and demonstrate vocal phrase structure and breath control.
Familiarity with the entire standard lyrical repertoire, including the ability to accompany most audition repertoire without repetition.
Proof of success as a studio vocal coach with college-level or higher singers.
Solid command of at least French, German or Italian, plus English and a reliable knowledge of the diction of other languages.
Team spirit and interest in the development of singers and the success of productions.
Candidate Responsibilities
Prepare solo singers for any role, audition or concert repertoire they may be required to perform.
Backstage scouting or direction and the role of musical assistant to the conductor.
Instruction and refinement of singers' diction, stylistic and interpretive skills associated with operatic performance.
Serve as pianist as required for rehearsals and performances of operas, concerts, masterclasses, lectures/demonstrations or other musical productions.
Accompanying singers for all auditions required by Cape Town Opera.
Remuneration, application procedure and start date
Applications for the first round of the selection process will be accepted from June 15 – July 15. Resumes and a list of three contactable references should be emailed to geraldp@capetownopera.co.za. All information will be kept confidential. Successful candidates will be invited to audition for the second round; details will be available at the appropriate time.
Remuneration information will be provided to successful candidates. References will only be contacted upon prior notification to the candidate. The expected start date is September 1. Cape Town Opera reserves the right not to book appointments.
Founded in 1999 as a not-for-profit performing arts company, Cape Town Opera is the only full-time opera company in South Africa and Africa. Annual activities include fully staged opera productions in Cape Town, national music education programs for primary and secondary school students, and national and international opera and concert tours.
View original call here.