CLASSIC | Concert of the Hochstein Centenary Orchestra | Concerts of your choice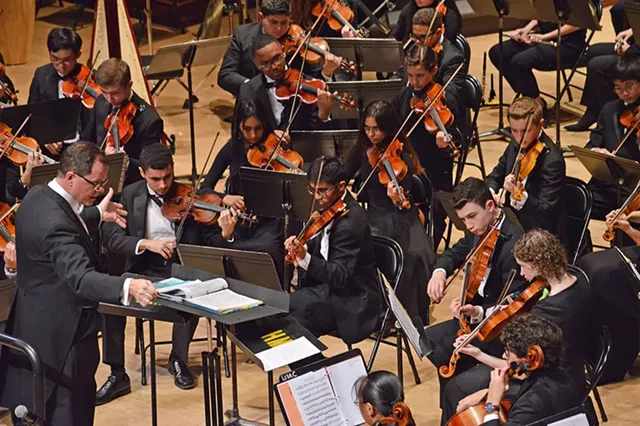 The Hochstein School opened on January 2, 1920 as a tribute to Rochester-born violinist David Hochstein, who was killed in World War I. One hundred years later, Hochstein welcomes around 3,500 students. Many of them will take the stage for the school's rousing centennial celebration this Sunday afternoon. The four Hochstein Youth Orchestras will perform in one concert: the 86-member Hochstein Youth Symphony Orchestra conducted by Casey Springstead (photo); Philharmonia, directed by John Fetter and Matt Osika; Sinfonia, directed by John Fetter; and Concertino Strings, conducted by Marcos Kreutzer. Program selections include symphonic works by Schubert, Mussorgsky and Gideon Klein, music by "Pirates of the Caribbean" and "The Cowboys", and a movement from the Saint-Saëns Cello Concerto No. 1 with the Competition winner concerto Amy Feng. The four groups come together for a grand finale: the last movement of Respighi's "Pins de Rome".
The Hochstein Centennial Orchestra concert takes place Sunday, February 9 at 2 p.m. at Hochstein Performance Hall, 50 North Plymouth Avenue. A very limited number of free tickets available at the door; call for information. 454-4596. hochstein.org.