Concert of the Olympia symphony orchestra @ the quarry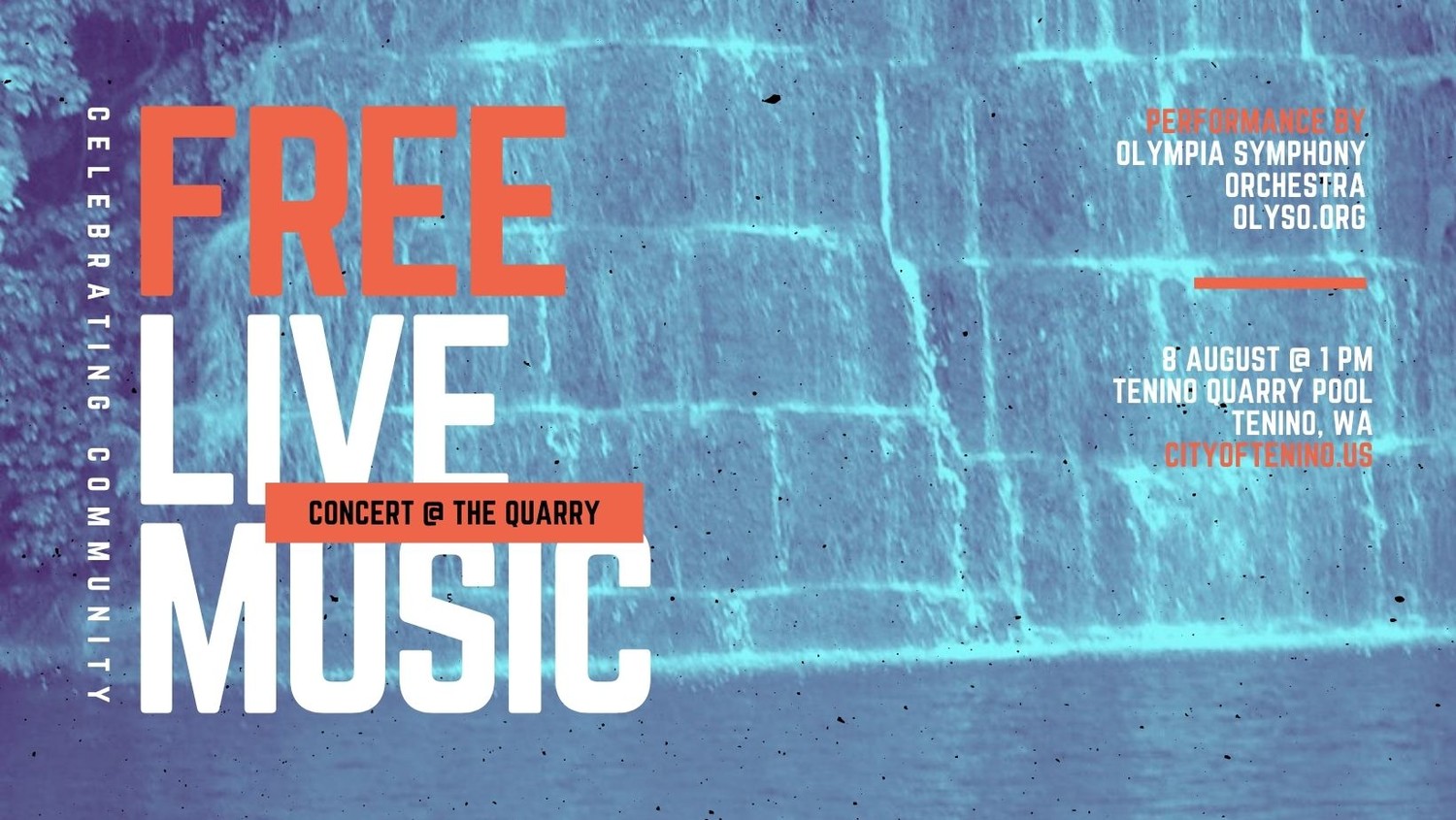 After a 16-month hiatus, the Olympia Symphony Orchestra returns to the stage with a new free outdoor concert this summer. A new adventure and partnership, the Concert @ the Quarry will take place on Sunday August 8 at 1 p.m. at the Tenino Rock Quarry pool.
The concert is free to the public and will feature nearly 50 musicians from the Olympia Symphony Orchestra, performing together for the first time since February 9, 2020.
The program will feature music familiar to attendees of the Olympia Symphony outdoor concerts in previous years. Patriotic favorites, such as Stars and Stripes Forever and Armed Forces Salute, will set the stage with familiarity and tradition. Audiences will recognize selections from West Side Story, as well as Beethoven's iconic debut movement from the Fifth Symphony (originally scheduled in the pandemic-canceled 2020 season finale). Also featured are the classic favorites made famous in old cartoons. Children and adults familiar with Bugs Bunny and Tom & Jerry episodes will recognize the lively and playful tunes.
Participants should bring chairs, blankets and umbrellas for shade when attending the outdoor concert, which will last approximately one hour and fifteen minutes. Masking and physical distancing are encouraged for unvaccinated guests. Sanitary facilities will be available. Parking is limited and street parking is available.
The summer concert is supported by Commencement Bank, Capital Heating & Cooling, William B. Pope Attorney at Law, Family of Keith Playstead, PARC Foundation of Thurston County, Washington State Arts Commission and generous pandemic relief funds of the SBA. For more information and to donate, visit www.olyso.org.
Event date
Sunday 8 August 2021
Event time
1:00 p.m. – 2:15 p.m.
Cost / donation
Free, donations welcome
Website
http://www.olyso.org
/career