East Texas Symphony Orchestra performs 'Jazz Night' at True Vine Brewing Co. | New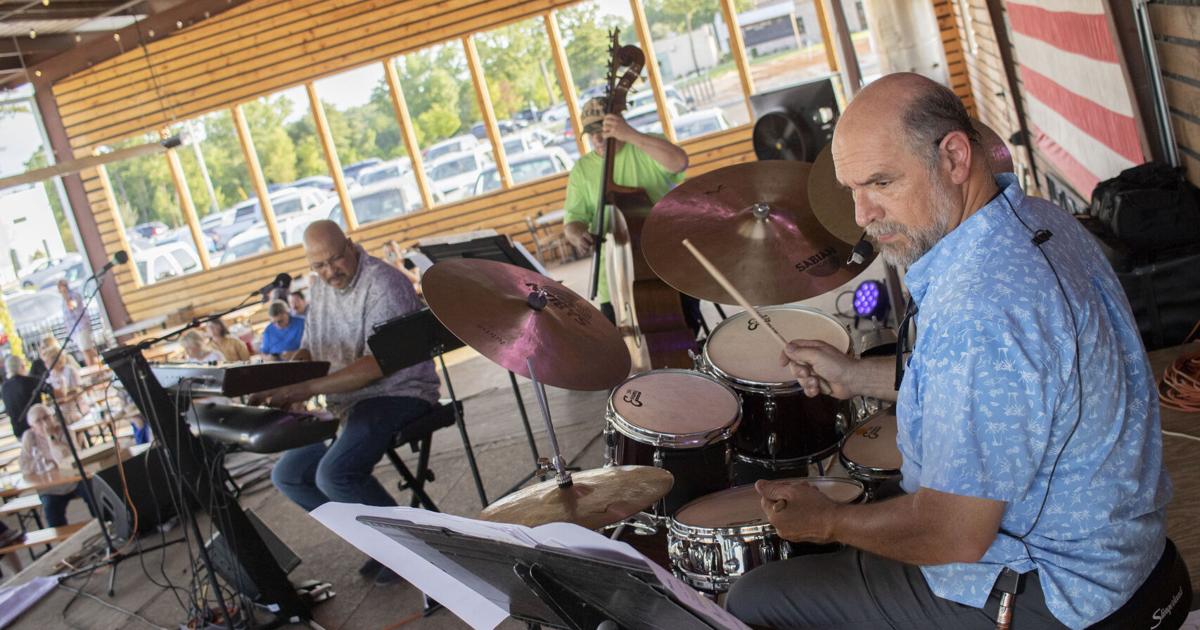 The East Texas Symphony Orchestra held a "Jazz Night" performance Thursday at True Vine Brewing Co., packing the outdoor venue with a fun show.
Enjoying pizzas, drinks and moments filled with musical melodies, guests were able to enjoy ETSO performing a different kind of music.
"It's really fun for our musicians to think outside the box and play something really fun and exciting. The crowd loves it," said Robin Hampton, executive director of the East Texas Symphony Orchestra.
Roland Muzquiz, principal percussionist at ETSO, said the collaborative show with True Vine gives musicians a "less formal setting" and helps them connect with people who might not attend their gigs.
"It gives us a chance to reconnect with our base in the town of Tyler, with our followers in a less formal setting. You can go out, choose a table, eat a pizza and just enjoy. It's a nice piece to play," he said.
Muzquiz mentioned that the show was a revival of some of the popular concerts held last summer and that it was nice to come back for another collaborative show with True Vine.
"The series started last summer here; ETSO has collaborated with True Vine Brewing Co. to provide some services to orchestra members to somewhat compensate for the loss of services due to the COVID pandemic. So it was a positive way to provide an opportunity for some musicians to have another way to perform and also generate income," he said.
Hampton said the jazz concert was the second time this summer ETSO had performed at True Vine and he was thrilled to be back.
The performance consisted of two different sets and the musicians who played were Muzquiz, Steve Brown, James Sims, George Faber, Vicho Vicencio and a special performance by Anita Faber.
In order to bring the community together, Hampton mentioned the importance of ETSO in providing accessible concerts for residents of East Texas.
"Our free concerts are our way of saying thank you for supporting us and being a part of it, 20% of our revenue comes from ticket sales and everything else comes from the generosity of this community, and we are very grateful for that, " she says.
In addition to free shows such as "Jazz Night" or large orchestra shows, ETSO also offers collaborative educational concerts in partnership with school districts.
Hampton mentioned that there are several ways to help and donate financially, such as donating to the organization and the general fund, sponsoring musicians, giving back to the fund with education programs and also large donations. who sponsor concerts.
Hampton also mentioned that the next scheduled concert is the second annual "Symphony in the Park" on September 3 at 7 p.m. in Bergfeld Park, which is free to the public. The show is expected to feature show tunes, patriotic pieces and popular classical music, she said.
"It's really important for our community to get to know us and for our community to come out and celebrate. We have a gem in our community by having a symphony orchestra," she said.