East Texas Symphony Orchestra Recently Hosted Sold-Out Performances of 'A Texas Tribute' | Culture & Leisure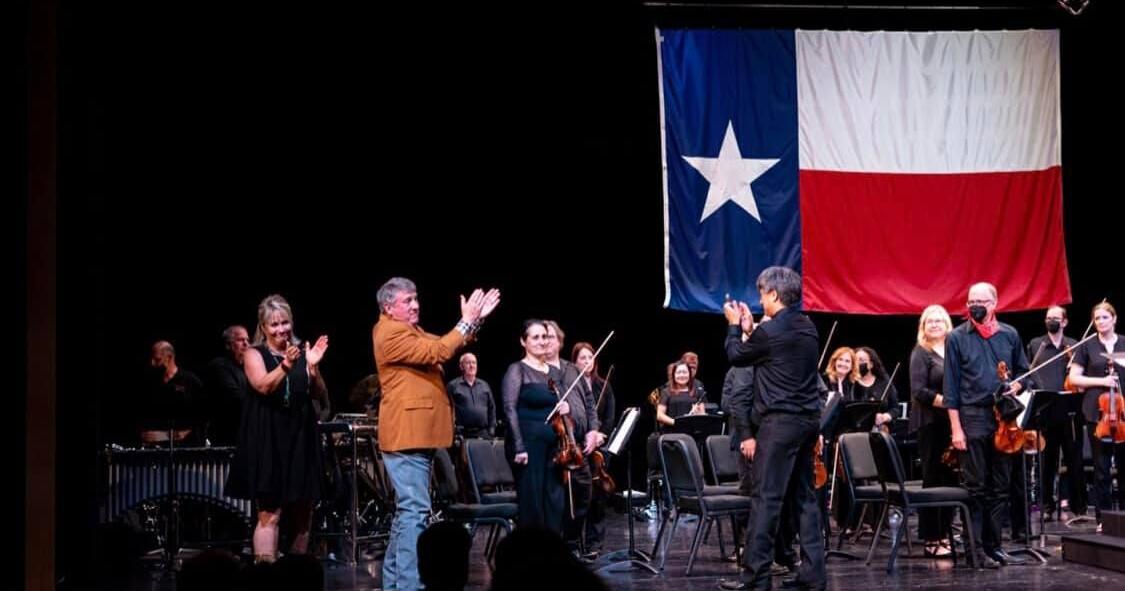 The East Texas Symphony Orchestra presented two sold-out performances of "A Texas Tribute" on June 18 at the Rogers Palmer Performing Arts Center on the campus of Tyler Junior College.
Featuring special guests Bob and Kelli Phillips, the concerts celebrated the 50th anniversary of the popular "Texas Country Reporter" television series, while honoring the great state of Texas with familiar Texas musical selections.
"A Texas Tribute," presented by Capital Farm Credit, is a traveling series performed with local orchestras throughout the state, with Tyler being the only stop in East Texas.
"What a joy it has been to host and work with Bob and Kelli Phillips to celebrate the Texas Country Reporter milestone and showcase our talented orchestra," said Dr. DM Edwards, Chairman of the Board of the East Texas Symphony Orchestra. "It was a feel-good experience from start to finish for everyone involved."
With live narration from Kelli and Bob Phillips, Music Director Richard Lee and the East Texas Symphony Orchestra performed Texas-themed music, film scores and classic works that celebrate the history of the State and the stories shared across the iconic TV series.
Included were favorites such as "The Yellow Rose of Texas", "Deep in the Heart of Texas", and "Texas, Our Texas", as well as Rodeo's "Hoe Down" by Aaron Copland and selections from The Alamo by Dmitri Tiomkin.
Original music by Texan composer and arranger David Lovrien underlined the entire performance.
Each concert began with the reading of a proclamation from Texas Senator Bryan Hughes, R-Mineola, acknowledging and honoring the Texas Country Reporter's 50th anniversary and the positive impact it has had for generations in the Lone Star State. .
"We were thrilled to invite the community to celebrate this achievement for Texas Country Reporter and enjoy iconic musical selections that honor our great state," said Robin Hampton, Executive Director of ETSO. "We are also grateful to Tyler Junior College for hosting ETSO and hosting the concerts at their beautiful, newly renovated Performing Arts Center. We look forward to our continued partnership with TJC! »
For more information about the ETSO 2022/2023 event and season, visit ETSO.org.