First Coast Opera to open the season with 'Bon Appétit!'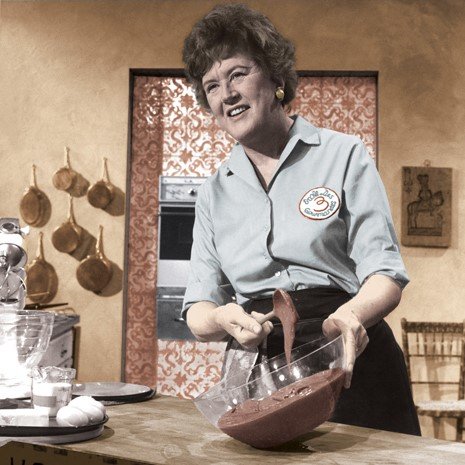 An operetta on Julia Child, with dinner and portions of chocolate cake? First Coast Opera announces its 23rd season of live opera in Northeast Florida. Based in St. Augustine, the season will open with "Bon Appétit!" October 7-8 at St. Anastasia's Celebration Hall, 5205 A1A South, St. Augustine Beach.
"The opera is sometimes serious and tragic, but sometimes downright fun," said Curtis Tucker, artistic director of First Coast Opera. "The first two programs of this season highlight humour, entertainment and chocolate cake! What could be better?"
The dinner-opera will be hosted by restaurant La Cocina International, with performances from Bizet's comic Le Docteur Miracle and Lee Hoiby's operatic performance of Julia Child Baking Chocolate Cake in "Bon Appetit!" The evening will include a special Crème de la Cacao treat. Performances will take place from 5 p.m. to 9 p.m. each evening.
Bonus tickets with VIP reception cost $125, with champagne and the opportunity to meet the artists. General admission tickets are $75 and student tickets are $50. All tickets include catered meal and show. Tickets are available at firstcoastopera.com
The bat
Celebrate the New Year with "Die Fledermaus" (The Bat), on stage at 7 p.m. Saturday, December 31 and 3 p.m. January 1, at Flagler College's Lewis Auditorium, 14 Granada Street, St. Augustine . This is the fully staged production with orchestra of the classic 19 by Johann Strauss Jr.eViennese operetta from the last century, performed in English with free champagne during the intermission.
Nelson Sheeley ("Le Mariage de Figaro", "HMS Pinafore") directs and Tucker directs. House seats are $70. General admission tickets are $50 and student tickets are $20. Choose seats at firstcoastopera.com
"Mystical Opera"
"Opera Mystique" premieres February 2023 at The Waterworks, 184 San Marco Ave., in downtown St. Augustine. This otherworldly program features staged performances with orchestra of Menotti's 'The Medium' and Holst's 'Sāvitri', based on an episode of the Sanskrit epic 'Mahābhārata'.
Arias Evening
March 2023 will mark the return of 'An Evening of Arias', an annual event that features heavy hors d'oeuvres, a silent auction and performances by guest artists from First Coast Opera.
Founded in January 2000, First Coast Opera serves the First Coast region of Northeast Florida through a series of concerts and stagings of operas and operettas. Based in St. Augustine, the performances feature guest artists from across the United States performing alongside local and regional talent. Visit firstcoastopera.com or call 904-417-5555, and follow social media on Twitter, Facebook and Instagram.