Frank Love Orchestra will give a Christmas concert | Culture & Leisure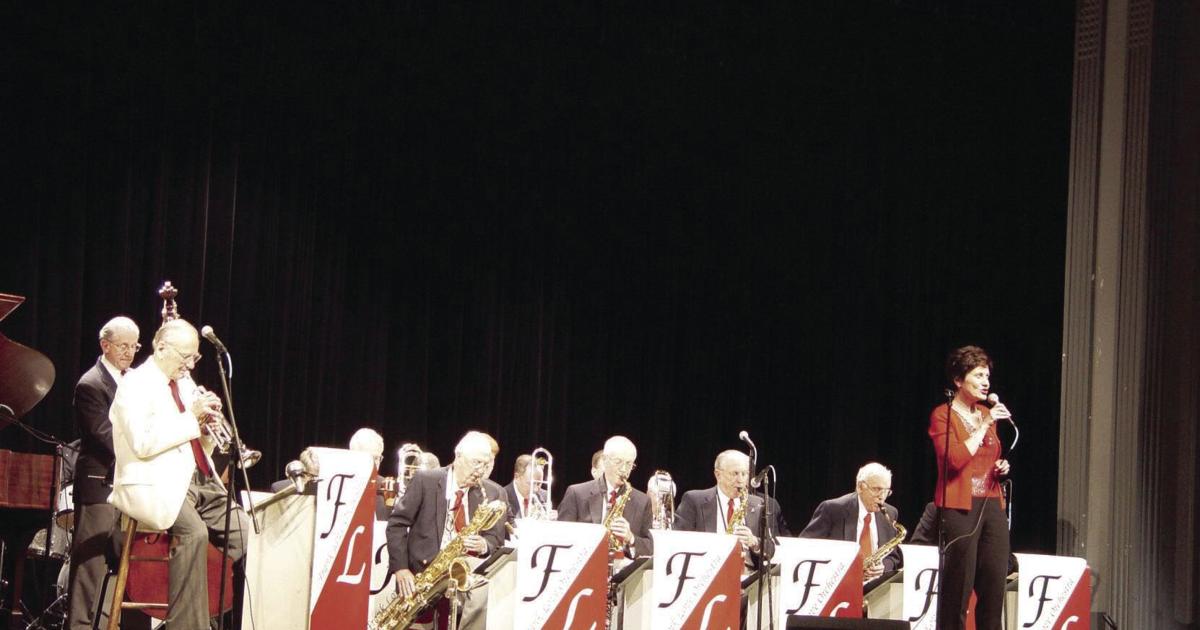 LINCOLNTON – The popular Frank Love Orchestra will perform a Christmas concert as part of the Lincoln County Concert Association on Sunday. This orchestra has its roots in Lincolnton and has been a mainstay of that big band sound. Perhaps it was the retirement gift of a silver trumpet that encouraged Frank Love to form the group in 1990, a few years after his retirement from American & Efird. He led the group until his death in February 2015.
The current group manager, Guy Rudisill, resident of Lincolnton, played alto saxophone in the group in 1991. After Love's death, Rudisill purchased all of the group's equipment and maintained the core group of musicians under the original name of the group.
"I felt like Frank had a good story because he was from the Glenn Miller band era," Rudisill said. "The name just seemed like a big name for a big band orchestra. He has done so much to keep us together for 25 years. I felt like it was the right thing to do – continue on his behalf.
There are still members of the group who have been playing with the orchestra since the beginning.
"We started rehearsing here in Lincolnton on the first and third Thursdays of every month," he said. "We are fortunate enough to have been able to continue. We are trying to continue the big band music business.
The members of the group come from all over Piedmont. Currently there are 17 members and a singer.
"The group started with a number of retired group directors," Rudisill said. "They were playing fairly regularly, but times have changed. Frank's contemporaries are deceased and there is no longer quite a demand for private parties and weddings.
Rudisill graduated from Lincolnton High School and performed in the band under the direction of Don Peach who he said had a great influence on him. He also performed in the Appalachian State University Jazz Ensemble while attending school there.
Although the band is not as busy as it used to be, Rudisill said they played at least three or four concerts during the year.
"People have had a lot of problems over the past couple of years and we hope everyone who feels comfortable going out will come to the concert," he said.
The concert will take place this Sunday, December 19 at 3 p.m. at the Lincoln Cultural Center in downtown Lincolnton (403 East Main Street). Tickets will be available at the door at a cost of $ 20 per ticket.
Adult membership in the Lincoln County Concert Association is $ 60 and will allow the wearer to attend all concerts in the series, including this one. Students in grade 12 and under will be admitted free if accompanied by an adult. This fee also covers all concerts of the three reciprocal LCCA associations in Gastonia, Statesville and Albemarle. LCCA membership is not required to attend a concert. Call (704) 735-7287 for more information.
"Since part of our mission is community outreach, we are pleased to announce for the first time that we will be offering free admission to all children in grades 12 and under," said Ramseur. "They can accompany their parents or grandparents and be exposed to all types of live performances."
The Charlestones will play the last concert which will take place on Saturday February 12 at 7:30 p.m. at the Cultural Center. Formed in 2014 in Charleston, SC, this incredible "a cappella" quartet quickly made a name for themselves with their impeccable intonation and wide variety of vocal styles. Since this concert will take place a few days before Valentine's Day, they will be presenting their "Love is in the Air" program of popular love songs from Broadway, Jazz, Country and Pop styles. Bring your sweetheart to this pleasant evening of music.