Historic Goss Opera House announces tickets for the 2022-2023 season | Local News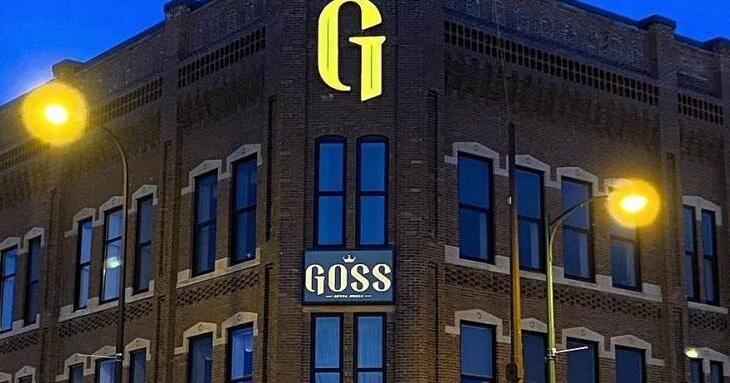 In a press release received from the Goss Opera House, they announced their line-up and the dropping of their subscriptions. The Goss Opera House is no longer in its infancy as it has moved from its historic reconstruction phase to booking events and introducing various genres of entertainment.
In a statement to KXLG News from executive director Jamie Mack, she says,
"The Goss is proud of our unique offerings this season! Entering our 3rd season of quality entertainment, we're excited to let Watertown guess what shows we're bringing with. Our community is thriving and our mission is to create exceptional experiences to empower and inspiring our community grows every year. This season offers 7 amazing shows that will give you an unforgettable night. Season Passes are not only perfect for yourself, but also for gifts or for your business to impress your customers or reward your employees.
Below is the press release.
The Goss Opera House and season sponsors are proud to announce the release of their 2022-2023 season.
The Goss Opera House in Watertown, South Dakota is launching its third season of live entertainment and will include (7) seven shows from September 2022 through April 2023.
This diverse line of entertainment includes JAS Quintet – instrumental jazz and improvised music, For the love of money – Gary West's tribute to America's Got Talent champion Johnny Cash – The silhouettes, Cloverton Christmas – winners of the contemporary Christian music competition and Rock the Camp, the timeless Christmas classic – Nutcracker Ballet, transit authority – the first tribute to Chicago, and the South Dakota Symphony Orchestra.
The public sale of new season passes will be open online from August 12 to 25. Season ticket holders are guaranteed the same seats each season and enjoy some exclusive pre-show social events and other perks. Individual show tickets go on sale August 26e.
Season tickets are $330 per seat for all seven shows. Visit www.thegossoperahouse.com or call Jamie at Goss at 605-753-0200 for more information.