Johnstown Symphony Orchestra concert salutes European roots | News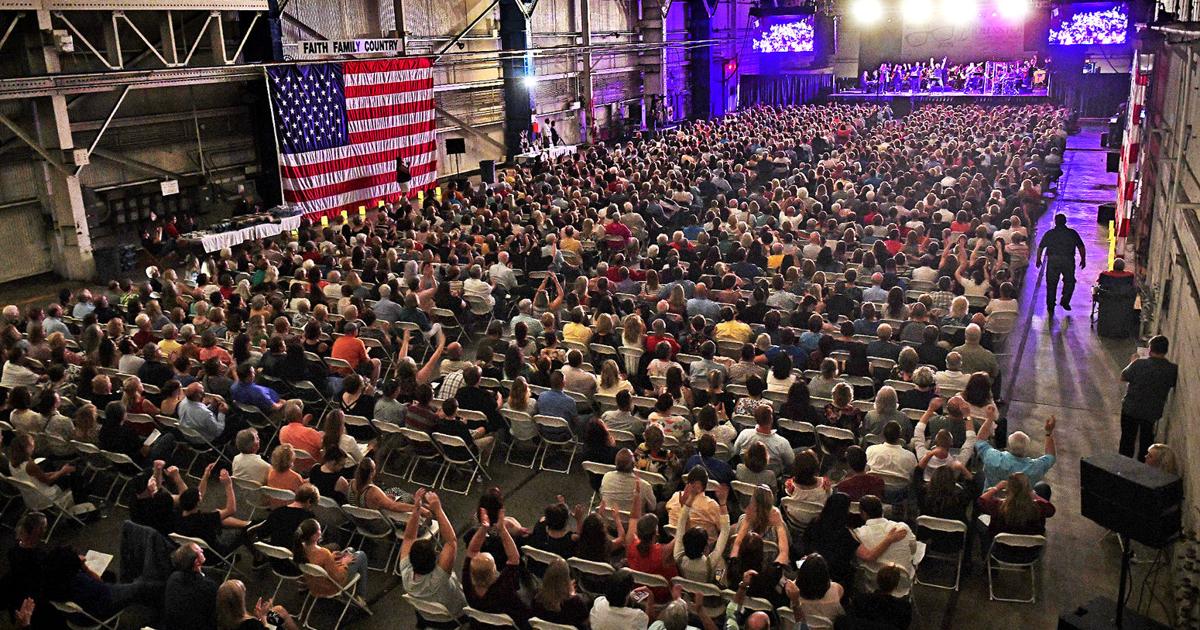 The Johnstown Symphony Orchestra is preparing to celebrate German and Italian traditions at their next concert.
Made in Brahms-Town will be presented on Saturday at 7:30 p.m. at the Pasquerilla Performing Arts Center on the Pitt-Johnstown campus in Richland Township.
The show will feature "Symphony No. 1" by Johannes Brahms and selections from Italian operas by Gioachino Rossini, Giuseppe Verdi and Giacomo Puccini.
"I am so excited to perform each of these beautiful, passionate and singable melodies from four of the greatest operas of all time and one lesser-known opera," said Maestro James Blachly. "Each of these pieces shares the miraculous arc of Italian opera as we celebrate the Italian culture and tradition that helped make Johnstown such a vibrant city."
The JSO will dedicate the first half of the program, the Italian opera overtures, to the memory and legacy of Frank and Sylvia Pasquerilla, loyal patrons and generous supporters of the orchestra for decades.
"We dedicate this first half of the program to the continuing legacy of Frank and Sylvia Pasquerilla, and I am honored that their children, Mark and Leah, are both here and have the chance to thank them both," said Blachly said.
He said the second half of the concert will feature one of the pieces of music that inspired him to become a professional musician – Brahms' "Symphony No. 1".
"It's a piece that is both satisfying and incredibly beautiful, carefully and expertly crafted and heartfelt," said Blachly.
"We can't wait to share this music with our Johnstown audience, an audience that appreciates music more than almost anyone else. "
Tickets for the show cost $ 40 for the regular and $ 45 for the premium.
Prior to the concert, the JSO will be holding their Symphony Steps Out: Brahms, Brats and Brews happy hour-style event from 5 p.m. to 7 p.m. Thursday at Stone Bridge Brewing Company, 104 Franklin St. in downtown Johnstown.
The event will feature a food and drink tasting menu to celebrate Johnstown's German heritage.
There will be a special beer for the occasion.
Blachly and solo violin Maureen Conlon-Gutierrez will be on hand to offer preview and brief musical selections to highlight Brahms' themes from the concert.
"As a former Marine Band musician, I recognize the great need for the arts, both new and classic, to continue to be presented to our community in fun and modern ways," said Jeremy Shearer, owner of Stone. Bridge Brewing Company. "It's a great way to present wonderful and influential masterpieces in a new and trendy light. "
Tickets cost $ 25 per person.
To order tickets for either event, call 814-535-6738 or visit www.johnstownsymphony.org.
Kelly Urban is a reporter for The Tribune-Democrat. She can be reached at (814) 532-5073. Follow her on twitter @ KellyUrban25.