Livermore Opera will perform Donizetti's "The Elixir of Love" | Culture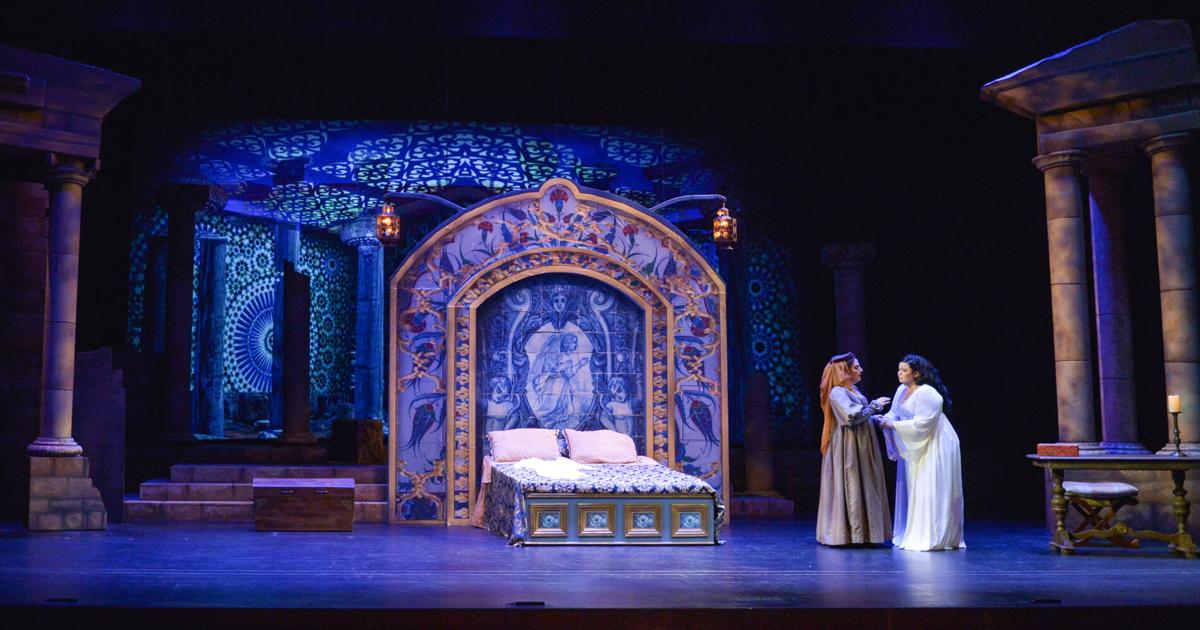 Livermore Valley Opera (LV0), a professional opera company and non-profit charitable arts organization, will kick off its 31st season in October with four performances of Gaetano Donizetti's comic opera 'The Elixir of Love' at the Bankhead Theater in Livermore.
Written in 1832, Donizetti's opera continues to be one of the most performed operas in the world.
It tells the story of Nemorino, a poor Spanish peasant, who falls in love with Adina, a wealthy and beautiful landowner, who torments him with her indifference. When another suitor begins courting Adina, Nemorino asks Dr. Dulcamara, a peddler who sells a panacea elixir to the village, for powerful love.
Conducted by Robert Herriot, the Livermore Valley Opera show will feature tenor Christopher Bozeka, soprano Elena Galván and bass-baritone Samuel Weiser. Accompanied by a full orchestra, the opera will be sung in Italian with English subtitles.
An opening dinner is scheduled for 4 p.m. at Uncle Yu's at the Vineyard. Dinner tickets, which include wine and appetizers, cost $95 and are available at the Bankhead Theater box office. The season will also include performances of Giacomo Puccini's "Tosca" in March.
"The Elixir of Love" premieres at Bankhead, 2400 First St., at 7:30 p.m., Saturday, October 1; 2 p.m., Sunday, October 2; 7:30 p.m., Saturday, October 8; and 2 p.m., Sunday, October 9. Tickets range from $20 to $98 and are available at LVOpera.com.