Merrimack Valley Philharmonic Orchestra Concert Features New Music Director and Guest Flutist | Regional News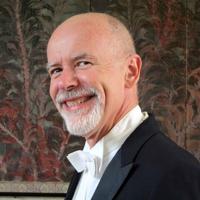 PLAISTOW, NH – The Merrimack Valley Philharmonic Orchestra invites the public to attend its Sunday, May 15 spring concert titled "A Pastoral Palette" at the Timberlane Performing Arts Center (TPAC). David Feltner, recently appointed Music Director of the MVPO, will conduct the orchestra performing works by Beethoven, Khachaturian and Reinecke.
David Feltner was the guest conductor of the MVPO Holiday Concert in December 2021. After careful evaluation through interviews with conductors, a pandemic, a season of test rehearsals and a process of concert, Feltner was chosen as the new musical director of the MVPO. He has served as Associate Chorus Leader and Chorus Leader for the Boston Lyric Opera and Revival Leader for Keith Lockhart and the Boston Pops. Feltner is in his 21st season as Music Director of the Chamber Orchestra of Boston. In New Hampshire, Feltner has also delighted audiences over the past 16 seasons as Music Director of the Nashua Chamber Orchestra.
Venezuelan-born flute soloist Eduardo Gomez will also be featured in the spring concert while performing Carl Reinecke's "Flute Concerto in D Major, Opus 283". Gomez began his musical studies at the Vicente Emilio Sojo Conservatory and continued in Caracas at the Simon Bolivar Conservatory. He moved to Montreal, Canada in 1997 and has since performed as a soloist with several orchestras in Venezuela, the United States, and has toured America and Europe. In addition to his career as a performing artist, Mr. Gomez is a flute finishing technician for Nagahara Flutes in Chelmsford.
Concert attendees will also enjoy listening to Khachaturian's "Masquerade Suite" and Beethoven's "Pastoral" Symphony No. 6, Op. 68.
The Sunday program begins at 2:30 p.m. at the Timberlane Performing Arts Center, 40 Greenough Road, Plaistow, NH Tickets available at the door or in advance by contacting Lynn Mastorakos by phone, 603-257-5257, or
by email: lynn.mastorakos@timberlane.net. Ticket prices are: adults $25; seniors $20; students and teachers $10; and $5 for children 4 to 12 years old. Seats are general admission.
Proof of vaccination is not required and masks are optional.
For program details, see the orchestra's website: http://www.mvpomusic.org.