Milwaukee Youth Symphony Orchestra Steel Pan Ensemble Archives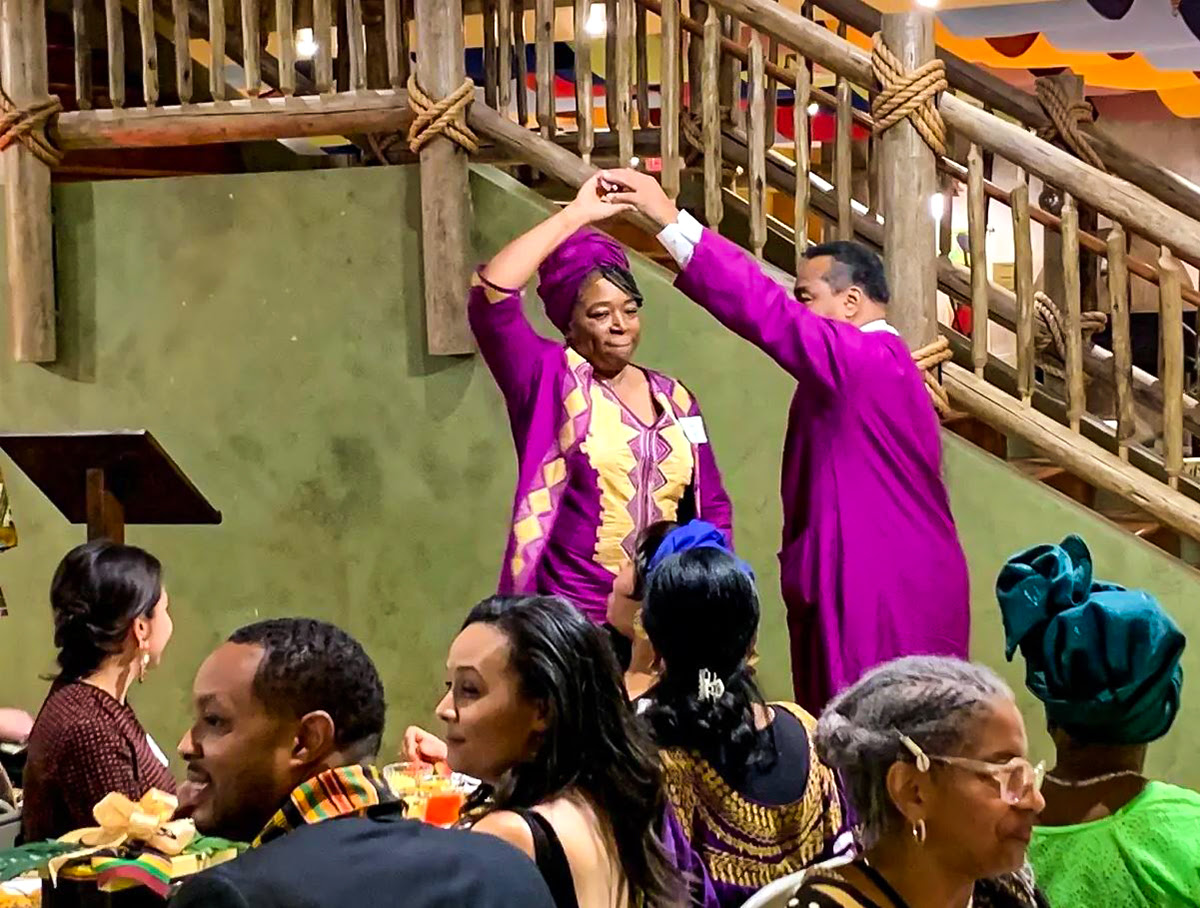 The St. Ann Intergenerational Care Center will host its Third Annual African Indaba Ball to saturday, feb. 5, on its Bucyrus Campus, 2450 W. North Ave. The ball is a fundraiser for the Indaba Band Shell, a popular entertainment venue located on the grounds of the Bucyrus campus.
"We are committed to providing free, quality entertainment that is readily available to families in our community," said Gloria Miller, Director of Special Events at the St. Ann Center. "Money raised from the ball will fund stipends for local artists during our 2022 summer series."
To kick off Black History Month, the ball starts at 5:30 p.m. when guests gather in the beautiful two-story atrium of the St. Ann Center, featuring African-inspired decor. Featured artists include Christophe's project, conducted by saxophonist Chris Pipkins, winner of three rounds at Showtime in New York at the Apollo. The group has opened for legendary national acts as diverse as The Temptations, George Benson and The Supremes. the Steel Pan Milwaukee Youth Symphony Orchestra Ensemble will also perform the rhythms of the calypso.
Evening menu includes African and Caribbean flavors appetizers by events per day. Guests are encouraged to wear African or Afrocentric clothing and participate in an impromptu fashion show and photo booth. Will also be presented jewelry designs by Sr Edna Lonergan, president of the St. Ann's Center, and a market seller sale of African clothing and decorative items. Additionally, outstanding community leaders will be honored in the History creators room.
The Indaba Band Shell, which can seat 250 people, is planning a 14-week concert series every Wednesday evening from June to August. The Swahili word "Indaba" refers to a gathering space to discuss issues affecting the village. "This neighborhood is filled with talented people and we are delighted to provide a stage for them," said Lonergan. "It's a magnet too, attracting Milwaukeeans looking for family entertainment."
The St. Ann Center's world-renowned child care program serves children, frail seniors and people with disabilities in the same family setting. The Bucyrus Campus, opened in 2105, is a replica of the original St. Ann Center located on the south side of Milwaukee.
Tickets for the African Indaba Ball are $ 65 per person and can be purchased at StAnnCenter.org/IndabaBall. for more information, contact Gloria, at 414-210-2428 or email [email protected].