Musical Review: Scottish Opera Orchestra, New Rotterdam Wharf, Glasgow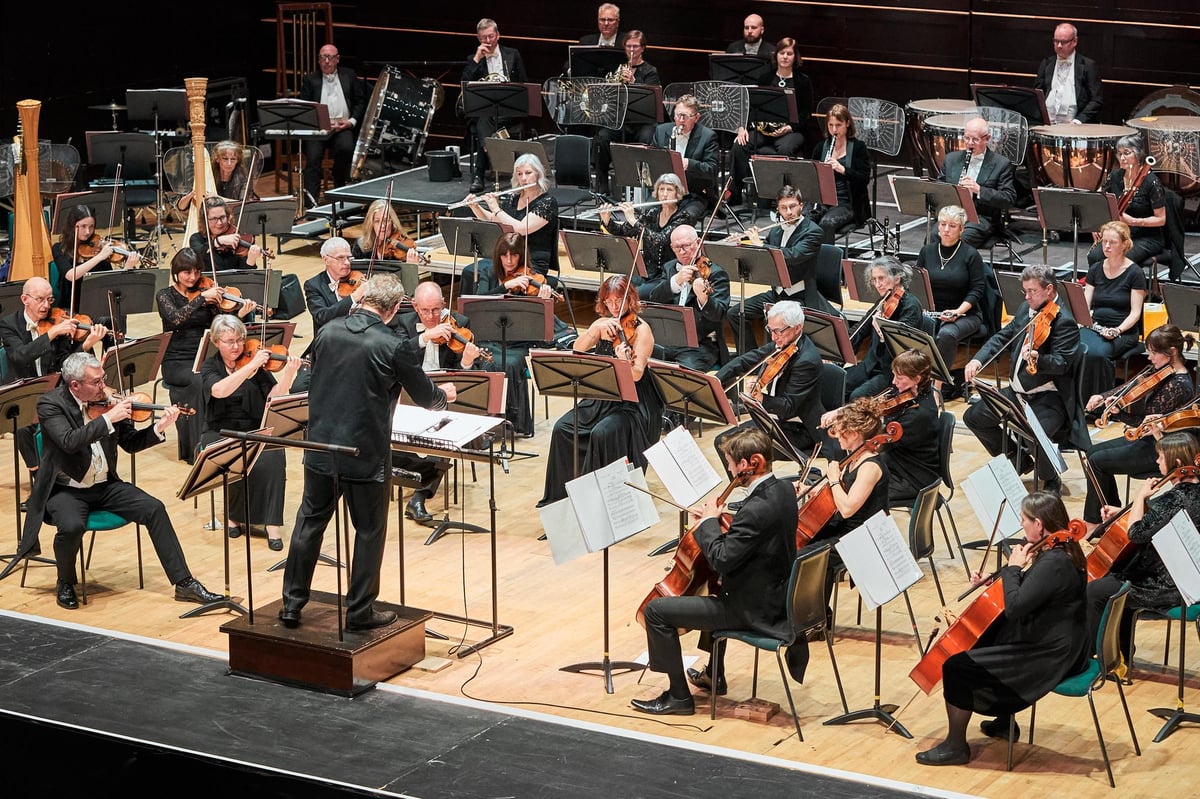 The Scottish Opera Orchestra PIC: Fraser Band
Scottish Opera Orchestra, New Rotterdam Wharf, Glasgow ***
While Scottish Opera's resplendent marquee production of Candide kicked off last week in scorching summer party mode, this week's Live at No 40 concert by the Scottish Opera Orchestra at the same venue had a distinctly autumnal feel to it. The heatwave gone, Glasgow's thick, sunless sky in the early evening cast a darker hue in the vast temporary structure adjacent to the company's production headquarters, accompanied by a cold prediction of the impending end of the summer.
At least we had the latent warmth of a New World-themed program and the unflinching efficiency of Jamaican-born British conductor Andrew Gourlay in garnering the warmth and color of the music of Americans Samuel Barber and Aaron Copland, with Symphony No. 9 "From the New World" as an effusive conclusion.
The tent itself has surprisingly acceptable acoustics, though inevitably any outside noise is instantly shared. What a shame for soloist Lea Shaw to have her sequence of Copland's four American songs momentarily drowned out by a Miss Saigon moment – a whirring helicopter hovering directly overhead.
Otherwise, and despite the orchestra's tendency to overdo certain crescendos, Shaw's performance provided one of the program's most intimate and moving moments. Her recent roles for Scottish Opera – she is one of the company's current emerging artists – have shown the Colorado-born mezzo-soprano in a prominent and promising light.
Standing here, front and center, in these characterful songs, she revealed a voice of engaging versatility, especially in the edginess of "I Bought Me a Cat." Doing without the printed score, however, would have turned silver into gold.
It was a moment of stabilization after the opening work, Barber's Adagio for strings, radiant in tone, its sequencing constrained by Gourlay's overly prescriptive conducting. Copland's Appalachian Spring possessed a freer spirit in comparison. Come Dvorak's symphony, the scorching sun returns, if only figuratively.