Nadine Sierra on her new album 'Made for Opera'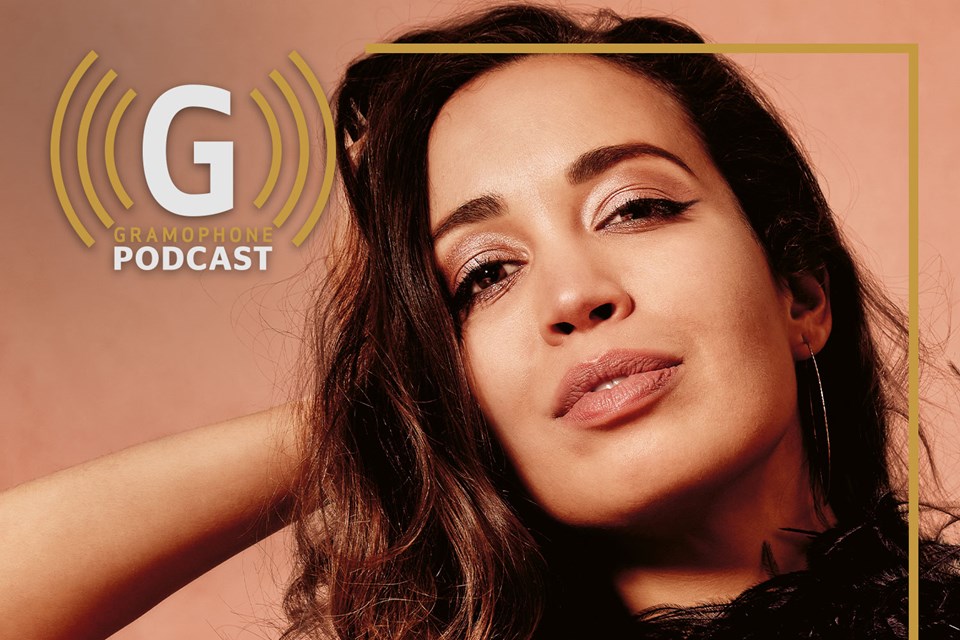 The American soprano talks about the three opera heroines who are at the center of the new recording
American soprano Nadine Sierra's second album for DG, 'Made for Opera', focuses on three timeless operatic heroines, Verdi's Violetta in The traviataat Donizetti Lucia of Lammermoor and Juliette de Gounod from Romeo and Juliet. She is associated with the Orchestra Sinfonica Nazionale della RAI conducted by Riccardo Frizza.
Gramophone The podcasts are given in association with Wigmore Hall. To see concert details for the week beginning March 12, please scroll down.
James Jolly caught up with Zoom's Nadine Sierra to talk about the album and his relationship with these three remarkable women of opera.
You can listen to the podcast above. To hear other Gramophone podcasts, or to subscribe to new editions for free, search for "Gramophone" in the Podcast app of your choice, or visit Gramophonethe page about Apple Music Podcasts.
You can also listen to "Made for Opera" in lossless and spatial audio on Apple Music:
Concerts at Wigmore Hall (from Saturday 12 March)
Saturday March 12, 7 p.m.
Nash set
Marcus Farnsworth bar
Alasdair Beatson pf
Benjamin Nabarro vn
Adrian Brendel cv
Beethoven Piano Trio in E flat, Op 70 No 2
Dyson A poet's hymn
bax white peace
Balfour Gardiner Winter
Coleridge-Taylor A Song Cycle – Sons of the Sea
Keel Three saltwater ballads – Alizés
warlock Captain Stratton's Fantasy
Ireland Phantasie-Trio in A minor
mozart Serenade in B-flat, K361 'Gran Partita'
Sunday March 13, 11:30 a.m.
Irene Duval vn
Ariel Lanyi pf
Schubert Violin Sonata (Sonatina) in A minor, D385
Hahn Romance in A for violin and piano
Schubert Violin Sonata (Sonatine) in D, D384
Faure Violin Sonata No. 1 in A, Op. 13
Sunday March 13, 3 p.m. LIVE BROADCAST
Gary Hoffman cv
Bach Cello Suites Nos. 1-3, BWV1007-09
Sunday March 13, 7:30 p.m. LIVE BROADCAST
Gary Hoffman cv
Bach Cello Suites Nos. 4-5, BWV1010-12
Monday, March 14, 1 p.m. BROADCASTING AND LIVE STREAMING ON BBC RADIO 3
BBC Radio 3 Lunchtime Concert
Ingrid Fliter pf
Haydn Piano Sonata in E minor, HXVI/34
Scarlatti Sonata in C sharp minor, Kk247
Schumann Symphonic studies, Op 13 (with posthumous studies)
Monday, March 14, 7:30 p.m.
Boris Giltburg pf
Granados Goyescas – Quejas, o La maja y el ruiseñor
Albeniz Iberia (Book 3) – El Albaicín
Fraying Mirrors
Mompou Canons i dances (selection)
Rachmaninoff Musical moments, opus 16
Tuesday, March 15, 7:30 p.m.
Alban Gerhardt cv
Steven Osborne pf
Shostakovich Cello Sonata in D minor, Op 40
Britton Cello Sonata in C, Op. 65
Dutilleux Three Stanzas on the Name of Sacher
Brahms Cello Sonata No. 1 in E minor, Op. 38

Wednesday, March 16, 7:30 p.m.
Danish String Quartet
Schubert String Quartet in G, D887
Folk music from Scandinavia and the British Isles
Thursday, March 17, 1 p.m. BROADCAST ONLY
Ring of Gavan Ten
Fiachra Garvey pf
Anne Cleare. Raymond Deane. Kinsella songs
Thursday, March 17, 7:30 p.m.
Balthazar Trio (Michael Foyle vn Timothy Hughes cv Iain Burnside pf)
Trimble Fantastic Threesome
Bridge Piano Trio No. 2
Brahms Piano Trio No. 2 in C, Op. 87
Friday, March 18, 7:30 p.m.
Kaleidoscope Chamber Collective (Flower Barron me Elena Urioste, Savitri Grier VNS Rosalind Ventris Virginia Tony Rymer cv Tom Canvas Print pf)
Coleridge-Taylor Piano Quintet in G minor, Op 1
Beach Two songs for soprano, violin, cello and piano, Op 100
Florence Prize songs
Elgar Piano Quintet in A minor, Op. 84
​