Opera Southwest Premieres "Zorro" – The Paper.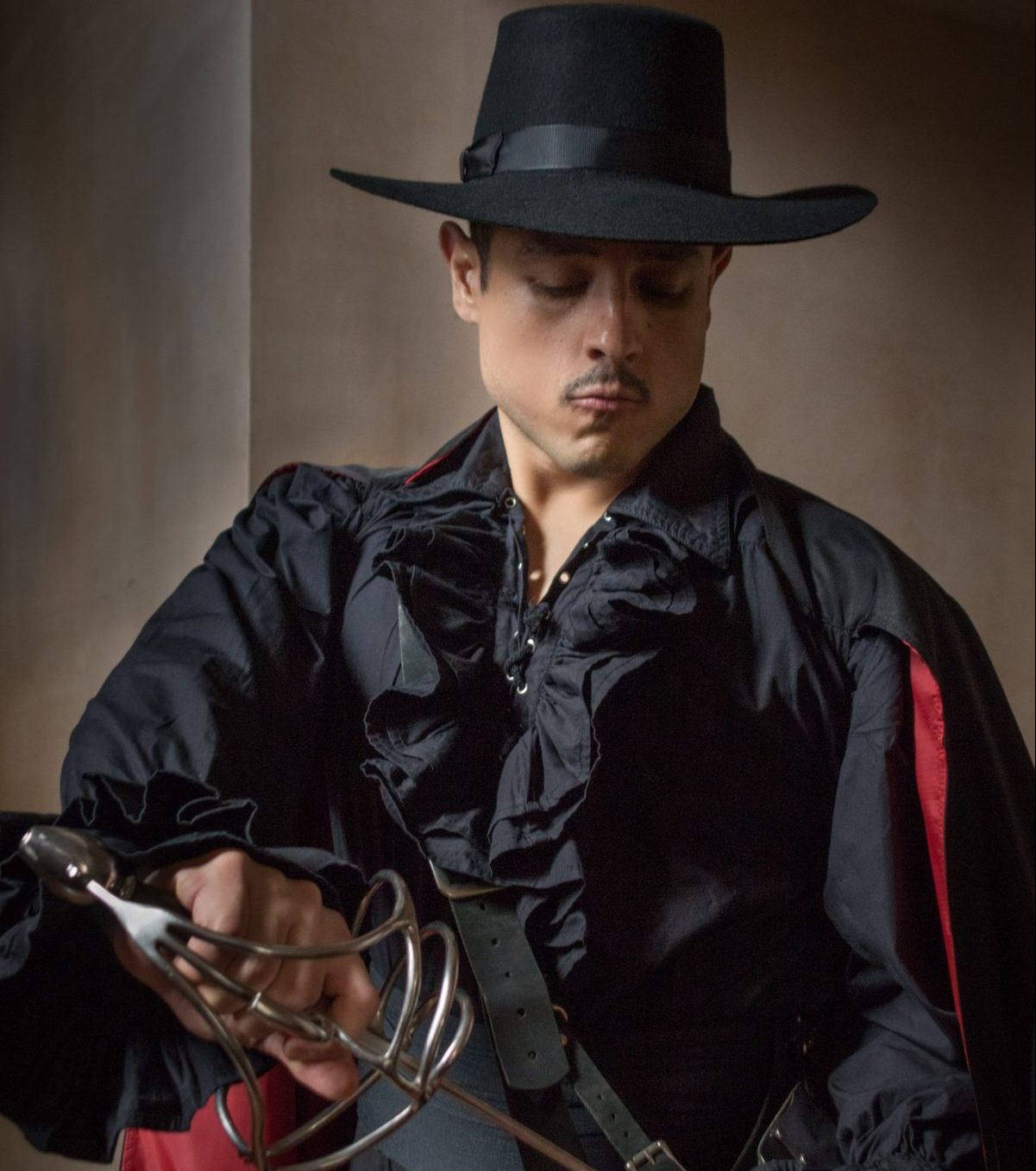 Opera Southwest (OSW) and Fort Worth Opera have collaborated to commission a new opera, Zorro, about Robin-Hood as a folk hero, with music and libretto by Héctor Armienta. Armienta is the composer of Bless me, Ultimaan opera commissioned by OSW and the National Hispanic Cultural Center (NHCC) that premiered here in 2018. Ultimatethis world premiere is fully staged and orchestrated and represents five years of partnership between OSW and the NHCC. Zorro inaugurates OSW's 50th season of opera performances.
"I come out of rehearsals every night with a huge smile on my face. This opera is very exciting, the music is incredibly melodious, the cast is just great. It really is like a comic book brought to life – in the best possible way," said OSW Executive Director Tony Zancanella.
The main character, Don Diego de la Vega, is the scion of a wealthy family from Los Angeles in Alta California, then a Spanish colony. He is an accomplished swordsman and he fights for the oppressed against the Spanish governors and their emissaries. Throughout its story, there's humor, romance, and plenty of mischievous mayhem in store for the villains. "El Zorro" means "The Fox". The original story was based on "The Curse of Capistrano" by Johnston McCulley which started a series of 65 Zorro storybooks in 1919 in the Pueblo of Los Angeles.
Zorro is performed by César Delgado, a Mexican-born tenor who sang the role in concert at the Fort Worth Opera. Renowned mezzo-soprano Stephanie Sanchez makes her OSW debut as Carlotta de Obragón, high-born daughter of the Governor. Cuban soprano Laura León sings the role of Ana Maria, Zorro's lover. His voice has been dubbed "bel canto personified".
Longtime maestro Anthony Barrese conducts the Opera Southwest Orchestra. Director Octavio Cardenas directs Zorro; for OSW he realized Bless me, Ultimaby Sciarrino Lohengrin and tango opera Mary of Buenos Aires. Scenic Design is by Dahl Delu, a retired production designer for Paramount Pictures and former art director of Universal Pictures.
Four performances only: Sun. Oct. 23 at 2 p.m. / Wed. Oct. 26 at 7:30 p.m. / Fri. Oct. 28 at 7:30 p.m. / Sun. Oct. 30 at 2 p.m.
Sung in English and Spanish with English and Spanish translations projected
National Hispanic Cultural Center-Journal Theater, 1701 4th St. SW
Price: $22 to $105. Available online at operasouthwest.org or at the box office: 505.724.4771
$5 tickets are also available to qualified low-income New Mexico residents through OSW's Opera For All initiative; info about operasouthwest.org/operas/opera-for-all