Plainfield Opera House: Spring Concert Series Offers Varied Entertainment | tack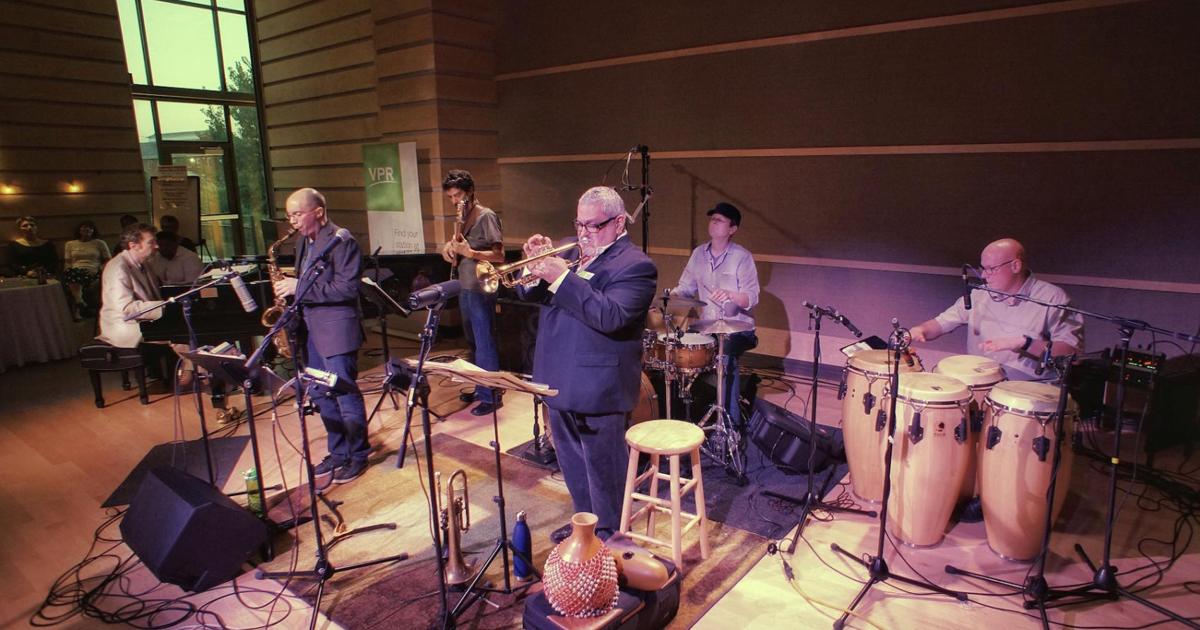 A diverse set of concerts are scheduled for the Plainfield Opera stage from Sunday 27th March. The six concerts, all at 4 p.m. on Sundays from spring through June, feature music that should suit most musical tastes. From classical music by the Champlain Trio that opens the series, to Gamelan Sulukala on June 26, the series includes lyrical singing, classical piano, singer-songwriter and Latin jazz.
"We're really excited to be back this year," said series spokesperson Steven Light. The series started five years ago but was canceled for 2021 due to pandemic concerns. Over the past five years, "we've also built up a loyal fan base."
The concert series began "because the opera is such a treasure, the acoustics are great, and the sightlines are good," Light said. For now, the 200-seat capacity will be limited to just 65 attendees until COVID advisories are relaxed. The Plainfield Opera House is a classic 1840 Greek Revival building located at 18 High St. and US Route 2.
Opening the series is the Champlain Trio formed during the pandemic. Violinist Letitia Quante, cellist Emily Taubl and pianist Hiromi Fukuda are each professional musicians who call Vermont home. With concerts, tours and festivals on hold, spring 2020 offered a unique opportunity to come together as an ensemble.
One of the trio's first projects was to film an "Empty Stages" documentary series. Along with filmmaker Jay Craven, they created episodes at six closed concert halls across Vermont in an effort to draw attention to the state's many unique performance spaces and show how COVID-19 has had an impact on the arts. The documentary aired on Vermont PBS in June 2021.
On April 10, soprano Lillian Broderick and mezzo-soprano Nessa Rabin perform Pergolesi's Stabat Mater. The baroque piece has been called a "transcendentally beautiful and deeply personal musical meditation on suffering and redemption, written by the 26-year-old composer as he lay dying". The Stabat Mater is a 13th-century Latin poem exploring the pains of Mary as she watched her son Jesus die on the cross.
Broderick was the soprano soloist for Beethoven's last Symphony No. 9 at the Green Mountain Mahler Festival and also performed with the Upper Valley Baroque Chamber Choir for its inaugural concert. Rabin has extensive experience in the operas of Gilbert and Sullivan, most recently as Buttercup in "HMS Pinafore" at the Unadilla Theatre. They will be accompanied by pianist Alison Cerutti.
For the concert on May 8, Cerutti will perform solo: Gavotte and Variations by Rameau, Argentinian Dances by Ginastera, "The Calling" by Brookfield composer Erik Nielsen and Sonata No. 3 in B minor, Op. 58. Cerutti is based in Northfield and has appeared as a soloist with the Burlington Civic Symphony Orchestra, and several times with the Vermont Philharmonic.
On May 22, the series changes course with the Ray Vega Latin Jazz Sextet. Popular VPR radio host Vega, a native of the South Bronx, is a veteran of the bands of Tito Puente, Ray Barretto, Mongo Santamaria, Mario Bauza, Luis "Perico" Ortiz, among many others. Vega is a multi-talented trumpeter, percussionist, composer and arranger who grew up surrounded by two vibrant New York music scenes: jazz and salsa. The Ray Vega Latin Jazz Sextet presents fiery Latin jazz from a Nuyorican perspective and performs original Vega compositions that combine elements of jazz, Latin and funk.
On June 12, Colin McCaffrey from East Montpellier performs original songs. He has received a lot of positive press on these pages as a go-to producer of acoustic music from singers and bands playing bluegrass and early music. But he was also a finalist in the United States songwriting competitions in 2010 and 2020, won first prize in 2012 for best jazz song and first prize (bluegrass category) in the songwriting competition. Chris Austin in 2009. McCaffrey will sing and play a set of original songs in various styles and explain how each came about. The series ends on June 26 with Gamelan Sulukala. Plainfield's Javanese court gamelan will present a program of original Indonesian and American music. A Javanese gamelan is a group – or orchestra – of around 30 instruments ranging from huge gongs to tiny flutes with lots of xylophones and kettle-like instruments in between. Gamelan Sulukala plays a full range of Java-made instruments made from bronze and iron.
The set has a long history in central Vermont dating back to the late 1960s when Dennis Murphy built the world's first gamelan outside of Java at Goddard College. This concert will feature a wide variety of music ranging from traditional Javanese music to contemporary compositions written by Murphy, Jody Diamond, Barbara Benary and Sulukala members Steven Light and Mazie O'Connor.
artedels@gmail.com