Portland Opera presents the US premiere of WHEN THE SUN COMES OUT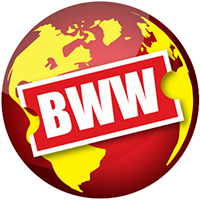 The Portland opera will debut in 2022 with performances of the 2013 opera When the Sun Comes Out, composed by Leslie Uyeda to a libretto by poet Rachel Rose. This play, originally commissioned by the Vancouver Queer Arts Festival, takes place in a place and time where gender expression is oppressed by the state and being gay is a death sentence. It is here that Solana finds her lost love Lilah, who is now wife and mother. At the reunion, they uncover the secrets of the past, fight for a new future, and remind us all that love is love. This poignant and poetic piece features a cast well known to Portland Opera audiences, including Sandra Piques Eddy, Cree Carrico and Michael Parham; a quintet of musicians from the Portland Opera Orchestra with violin, cello, flute, clarinet and piano; as well as dancers and original choreography in collaboration with the Shaun Keylock Company of Portland.
"We have fallen in love with this important piece and look forward to sharing this intimate production with the community in our artistic house," said Sue Dixon, Executive Director. "We cannot forget that it has only been six years since same-sex marriage was legalized here in our own country. At a time when nearly 70 countries around the world still criminalize LGBTQA people, the story of this work continues. to be incredibly relevant. "
The Portland Opera House will present six performances of When the Sun Comes Out on January 28 at 30 minutes, February 3, 5, 10 and 12, 2022 at the Gregory K. and Mary Chomenko Hinckley Studio Theater at the Hampton Opera Center. Digital access will also be available for a limited time on Portland Opera Onscreen, starting February 25.
"With When the Sun Comes Out, we are delighted to be producing a new piece written by a team of two incredibly talented women, Leslie Uyeda and Rachel Rose," said Priti Gandhi, Artistic Director of Portland Opera. "This production will be the second production of this work after its premiere in Canada, and we are honored to share this with our community."
Director Alison Moritz and conductor Maria Sensi Sellner, both in their early days in company, collaborate with a fantastic creative team to bring Uyeda and Rose's piece to the stage at the Portland Opera. Christine a richardsonPortland Opera costume director returns as costume designer, and Portland Opera property manager Cynthia Felice makes her debut as a set designer for the production. Salomon Weisbard made his Portland Opera debut as a lighting designer and Shaun Keylock will also make his debut with the company as a choreographer.
Sandra Piques Eddy, last seen with the company in the 2018 production of Orfeo ed Euridice, will sing the role of Lilah, and Cree Carrico, last seen in the 2017 production of The Difficulty of Crossing a Field and The Little Match Girl Passion, will sing the role of Solana. Michael Parham, a 2020/21 alum in the Portland Opera Resident Artist Program, will sing the role of Javan.
All ticket holders, regardless of age, will be required to show proof of full COVID vaccination or negative results of a COVID PCR test (performed within 72 hours of the performance) to enter the theater. "Fully vaccinated" means that ticket holders have received their final vaccination dose of the Pfizer or Moderna two-dose vaccine schedule or one dose of Johnson & Johnson at least 14 days prior to the date of the performance. Spectators aged 18 and over must also present photo identification. Trained entry staff will be on-site at the theater to review proof of vaccination upon arrival. All guests, regardless of age, test results and vaccination status, are required to wear masks inside the theater at all times, except when consuming food or drink in the areas authorized. Ticket holders will receive additional instructions on how to prepare for on-site entrance activities and what to expect. As the guidelines continue to change, members of the public are encouraged to check our website or contact us prior to performances for the most up-to-date policies. Detailed information on Portland Opera's COVID-19 policies can be found here.
When the Sun Comes Out is generously supported by Remy Wines. The Portland Opera House appreciates the continued support of our generous donors, the Collins Foundation, the James F. and Marion L. Miller Foundation, the National Endowment for the Arts, the Oregon Arts Commission, the Community Foundation of the " Oregon, the Regional Council for Arts and Culture, including support from the City of Portland, Multnomah County, and the Arts Education & Access Fund, special support from the CARES Act Coronavirus Relief Fund and the Shuttered program Venue Operators Grant (SVOG).
Performances are at 7:30 p.m. at the Gregory K. and Mary Chomenko Hinckley Studio Theater at the Hampton Opera Center, with the exception of the morning of January 30 which begins at 2:00 p.m. One hour before the performances on January 28, 30, February 3, 5 and 10, spectators are invited to a pre-show conference. After each performance, audience members are invited for a post-show conversation with the company and cast members. (Please note that there will be no conference before the show on February 12).
When the Sun Comes Out will be sung in English with English subtitles screened. The duration will be 90 minutes, without intermission.
Student tickets are available for performances of When the Sun Comes Out from two weeks before the performance. Call 503-241-1802 Monday to Friday 10:00 a.m. to 5:00 p.m. for more information. Additionally, a limited number of free tickets are available through My Discovery Pass, a program created by the Multnomah County Library that provides access to local museums and cultural institutions for library card holders. A limited number of tickets at $ 5 for Oregon Trail card holders are available two weeks before each performance, subject to availability. These tickets must be purchased over the phone by calling 503-241-1802.
The performance on January 30 at 2 p.m. will include an audio description of visual and physical events on stage for customers who are blind or visually impaired. For customers who are deaf or hard of hearing, each performance is visually translated with English text projected above the stage.
Tickets for When the Sun Comes Out are now available for $ 75. Digital passes to stream this performance on Portland Opera Onscreen will be available for $ 50. Digital access will be available from February 25 to April 8, 2022.
For more information and to purchase tickets, visit portlandopera.org or call Subscriber Services at 503-241-1802. For more information, customers can also contact the Conciergerie de l'Opéra at concierge@portlandopera.org, Monday to Friday from 10 p.m. to 5 p.m.