'Ragtime' family show at Camden Opera House caps holiday week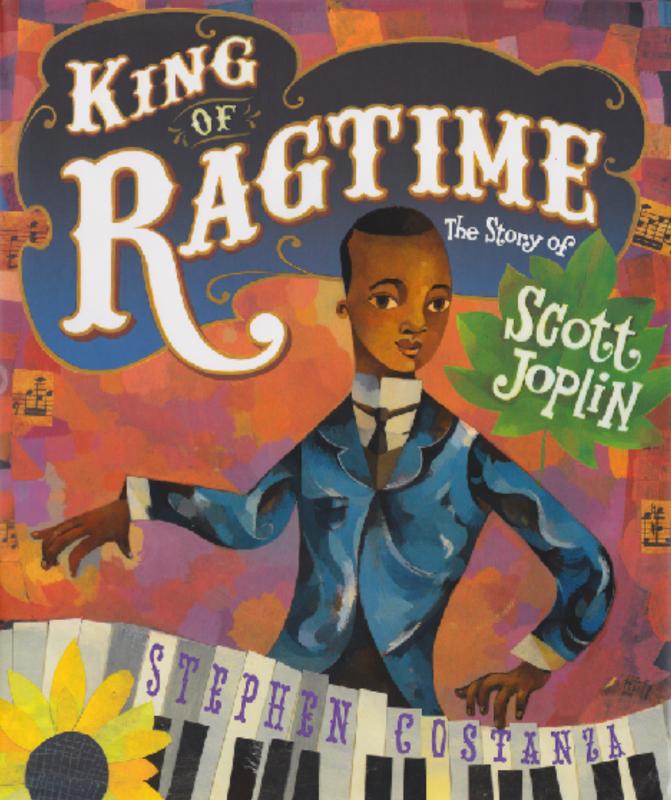 CAMDEN – The Camden Opera House, 29 Elm Street, will present a celebration of the multimedia book 'King of Ragtime' on Sunday February 27 at 2 p.m. The family matinee lasts an hour and a quarter and features live music, book art screenings, and narration.
King of Ragtimea biography of Scott Joplin, is the latest children's book by North Haven author, illustrator and pianist Stephen Costanza, whose previous books include Mozart finds a melody and Vivaldi and the Invisible Orchestra.
For this musical multimedia presentation, Costanza will play the Steinway piano from the opera and a Clavinova. He will be joined on stage by the young Rita Brown on the flute; Maria Keeler on violin; Edith Gawler on vocals, fiddle and calabash banjo; and Zeb Campbell on vocals, guitar and banjo. Pianist Alden Mills will play popular hits from the 1890s to the 1920s before the show (doors open at 1:30 p.m.).
"Published last fall by Atheneum Books for Young Readers, Costanza's King of Ragtime: The Scott Joplin Story is critically acclaimed, receiving star-studded reviews in Publishers Weekly, Kirkus Reviews and Booklist," Opera said in a press release. "Kirkus praised the lavishly illustrated and engagingly written book as '…a biography as bouncy and colorful as ragtime itself.'"
Tickets for the "King of Ragtime" family show are family priced at $10, $5 for those under 16. Masks are mandatory inside the building, and the choice reserved seating system inserts a few socially distanced seats on either side of ticketing parties. Tickets can be purchased online at www.camdenoperahouse.com or by calling the box office at 236-3154.