Ringed at Christmas with the Trans-Siberian Orchestra – the Observer Online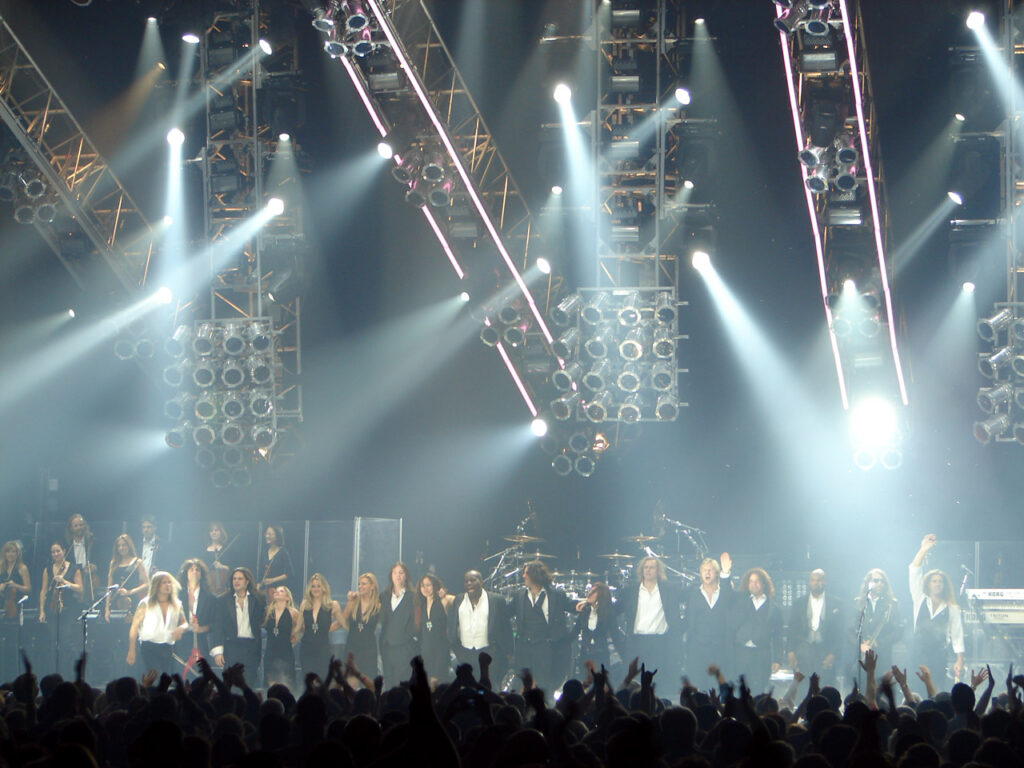 [media-credit name="By informant – Flickr, CC BY 2.0, https://commons.wikimedia.org/w/index.php?curid=2914640″ align="aligncenter" width="1024″][/media-credit]
Hope everyone had a wonderful holiday and a happy New Year's Eve. Another Covid Christmas and New Year has arrived yet again. At least this holiday season we were able to collect quite a bit more than the previous holidays. We were able to take some time to enjoy the entertainment again, with restrictions of course, but for our own safety.
Unfortunately, as the holidays are a time of celebration and getting together with family and friends, Thanksgiving can have delayed us a bit, causing another variation to spread quickly. Before Omicrom's explosion, I was able to cover a few shows. It had been a long time for all of us, but I was thrilled because the pleasure I got from live music was back.
I am grateful to have been able to attend the Original Rockabilly Orchestra of Shea Arender and the Trans-Siberian Orchestra (TSO). I had quit several shows for health reasons but being able to attend two Christmas shows, it had started to bring me closer to that Christmas feeling.
I'm not sure if I would have ever attended a TSO concert of my choice, but when I heard that guitarist Joel Hoekstra was on tour with TSO, I couldn't wait to get it back. Not that I don't like music, but I don't usually do Christmas shows ie The Rockettes or all the Christmas New York stuff etc.
Honestly, I didn't know what to expect from TSO other than a few Christmas songs with a rock twist.
I was totally wrong.
This show was an extravaganza. It was something more amazing than anything I had ever seen on a live show before. I did not expect that.
I knew Hoekstra was an amazing guitarist and he played with many well known artists especially White Snake and tours with Cher. The show only lasted one day. There was an afternoon and evening show on December 22.
I first went to enjoy Hoekstra and of course work on preparing this piece on the show itself, but found myself in awe of it all. The music, the light show, the special effects were just phenomenal.
This show was so huge I can see why they only did it one day. The work that had to be done to put everything together was unfathomable. Special effects? They made snow inside the Prudential Center in Newark. It was humid and cold but most of all it was unexpected and with the light show the music was to die for.
Seeing everyone look up and smile, you couldn't erase the happiness from the faces of the audience. The feeling at that moment was pure jubilation and it was almost as if a miracle had just happened. It was beautiful.
The music itself was blaring. Take classic Christmas songs and mix it up with a band and add some heavy rock and you have TSO. Imagine, if you will, classical symphonic metal. It's the best way I can describe it, an energetic performance by all musicians and singers. The biggest fires I have ever seen at an indoor event as well as the laser light show all in sync with the music were part of the show. The heat of the flames was felt on our skin as goosebumps froze our bodies.
To say that it all started in the 90s with their hit "Christmas Eve / Sarajevo 12/24". The story is about Christmas Eve in war-torn Bosnia of a cellist playing "God Rest Ye Merry Men / Gentlemen" and "Scherdryk" in TSO style. When it was released, it was very popular and has become a Christmas staple during the holiday season. It was originally published by the Savatage group, then reissued by TSO with both groups having member Paul O'Neil. Producer, songwriter and lyricist, O'Neil joined Savatage's Jon Oliva and Al Pitrelli, but he would also be the genius behind TSO.
Another thing I loved about this show was that there were a lot of members from New Jersey overall. The choir was originally from Jersey and some musicians and singers were too. I would like to believe this was their last stop of the season and their home for the holidays. Every show they had done across the country, they included locals in the cast.
If you ever had the chance to see TSO and it's right before the holidays, I highly recommend it. It is more than incredible and will immerse you in the Christmas spirit. If Hoekstra was on tour with them at the time, be sure to appreciate his phenomenal showmanship with his horse-maned blonde hair that pushes his guitar playing even higher.
Hoekstra will be joining me on Applause Radio Show in the near future. After this tour, rest is definitely here for these artists, but when he joins me, I look forward to discussing an unforgettable evening and thanking him for bringing me Christmas.
Have a happy, healthy and safe New Year and thank you for listening to APR. We will continue to bring you great guests and look forward to providing concert tickets to our listeners. Check out our calendar at www.applauseradioshow.com.