ROMEO AND JULIET, Royal Opera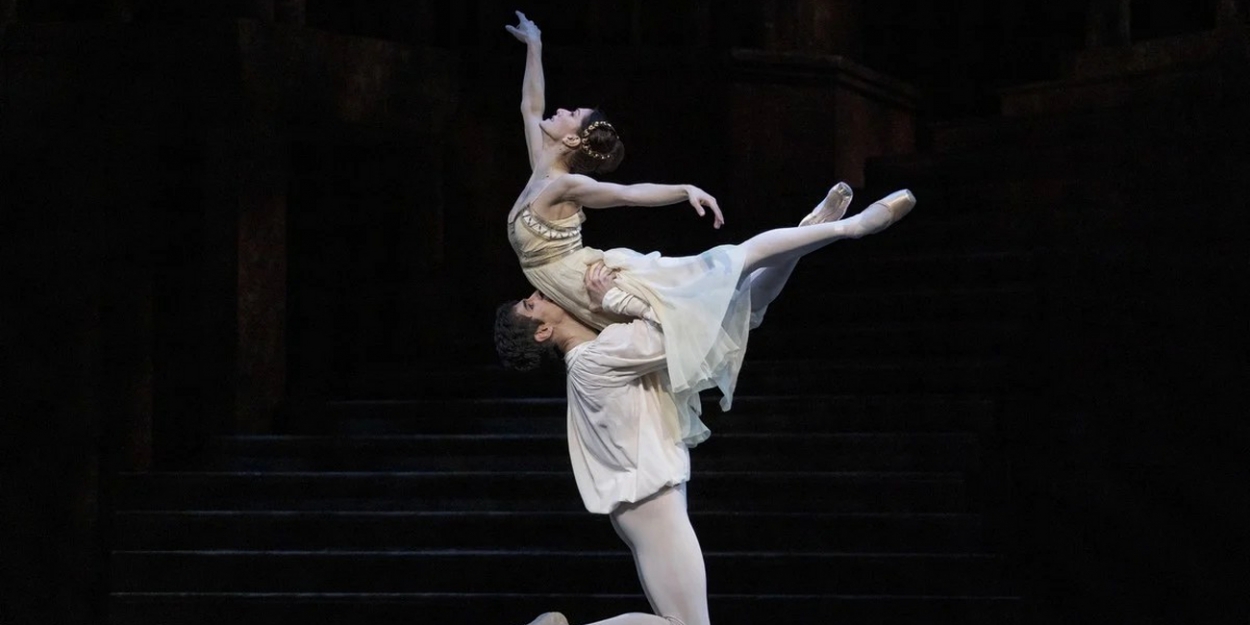 MacMillan's Opening Night Romeo and Juliet, a much-loved Covent Garden production, saw another dubious opportunity for artistic director Kevin O'Hare to take the stage at the Opera House and announce "significant changes" to the planned cast. Cue sighing heavily from the nearly full auditorium as it was revealed that Marianela Nunez and Federico Bonelli would step in to isolate Natalia Osipova and Reece Clarke. But as the replacements go, it's not bad!
Regulars at the Royal Ballet are used to seeing music director Koen Kessels leading the orchestra, but this performance saw Alondra de la Parra take the reins. She took off her mask to greet the audience as she took her place revealing a nervous smile. At first, the tempi were a bit wild before quickly settling into something more familiar to the ear.
Of course, where the Royal Ballet shines in this production, it is not only in the casting of the title roles, but also in the details and nuances contained in the supporting roles that bring the streets of Verona to life. The weird prostitutes (Hannah Grennell, Meaghan Grace Hinkis, and Olivia Cowley) are always entertaining whether they're center stage or not, as they tease, kick and kiss on stage.
First artist Téo Dubreuil feasts on a confident Benvolio, dancing face to face with the Principals – Romeo by Bonelli and Mercutio by Marcelino Sambé – as they make their way into the ballroom at the Capulets' residence. This trio is delightfully synchronized and floats off the ground as they vibrate with neat spins and a high throwés. There is also a successful set with Kristen McNally's nurse as they attempt to uncover the contents of Juliet's letter to Romeo.
Ryiochi Hirano's Tybalt ruminates pleasantly and spoils himself for a fight until he reaches his end in Act II. He's not going quietly: so dramatic is his death as he throws himself all over the place, desperate to survive, his anger sustaining him for a few more seconds. The dynamic mandolin dancers led by Joonhyuk Jun must also be recognized. With spectacular jumps eliciting an audible reaction from the audience around me, they inject extra energy into the already animated flow.
However, there was no doubt who it was that night. In my eyes, it was the spectacle of Marianela, a ballerina of whom Juliette was transformed into a captivating and highly charged portrait with the help of coaching from Alessandra Ferri. Nunez is just a few months barely 40, not that you'd believe the way she stampedes her temper as we meet her when she first meets a potential suitor, Paris (Tomas Mock).
There is no doubt that this is a naive teenager who grows up as the evening goes on. There is so much depth and detail in this special performance, her wide-eyed innocence in those opening scenes, and then the heaviness of those limbs as Paris tries to dance with her.
It's before the iconic Balcony Pas de Deux, a dramatic whirlwind across the stage with passion and intensity that, literally, seen alongside Prokofiev's unmistakable score, will give you goosebumps. If there's 15 minutes of ballet that you should catch in an entire season, surely this is it.
Federico Bonelli's Romeo is rather slow, even a little uncertain in the first scene of the ball, until the end of Act I where it takes on its full meaning. His experience in this role is suddenly evident in the partnership secured through the pas de deux that is built with tangible ferocity.
In the nearly three hours, the pace sometimes slows down due to a slightly late score or too long entertainment. Some scenery changes and crowd scenes could be tightened up to give an overall smoother feel. For balletomaniacs, a Romeo and Juliet is a matter of personal taste: some will drink until the last moment and some may want a more concise story.
Future performances will see the debuts of Alexander Campbell and Calvin Richardson as Romeo and Mayara Magri as Juliet, who will undoubtedly offer their own take on the central roles of this classic story.
Romeo and Juliet takes place at the Royal Opera House until February 25
Image: Andrej Uspenski