Shen Yun Symphony Orchestra Concert on NTD and EpochTV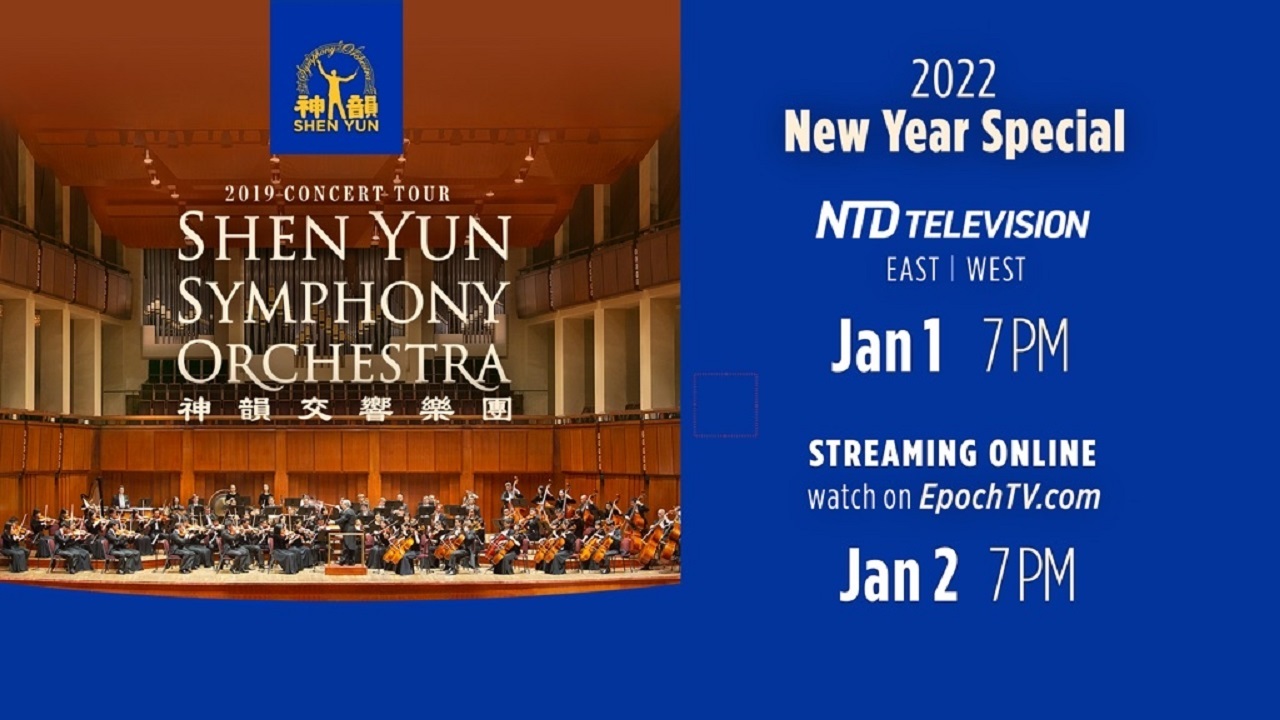 NTD and EpochTV will broadcast the Shen Yun Symphony Orchestra concert in the upcoming new year. The unique 90-minute performance will air on their respective platforms on January 1 and 2, 2022.
Shen Yun Performing Arts was founded in New York State in 2006 with a mission to revive 5,000 years of traditional Chinese culture through music and dance. Every year, Shen Yun produces a brand new performance and tours with it around the world.
The completely original compositions of Shen Yun present a perfect harmony of classical music of the East and the West. The performance of the Shen Yun Symphony Orchestra includes solos by Erhu (a Chinese two-string instrument), imperial-style marches, and folk-inspired melodies, as well as timeless orchestral classics by Tchaikovsky, Smetana and Gounod.
"The music they have created is a great combination of traditional melodies," said Dr Richard Webb, organist, musicologist and professor at Southern University.
"Delicious," said Per Brevig, conductor and teacher at The Juilliard School. "They mix Chinese instruments so well with Western instruments. "
"Truly wonderful! I would be interested in playing some of this music or trying some of it myself," said Charles Castleman, virtuoso violinist and professor at the Eastman School of Music.
This online concert is free to NTD viewers and EpochTV subscribers.
Where to look
NTD and NTD.com Cable: 7 p.m. ET & PT / 8 p.m. CT / 6 p.m. MT on January 1, 2022 (find your local NTD channel here).
EpochTV.com: 7 p.m. ET January 2, 2022
Click here for more information and to listen to music samples.