sing the most exciting scene in the opera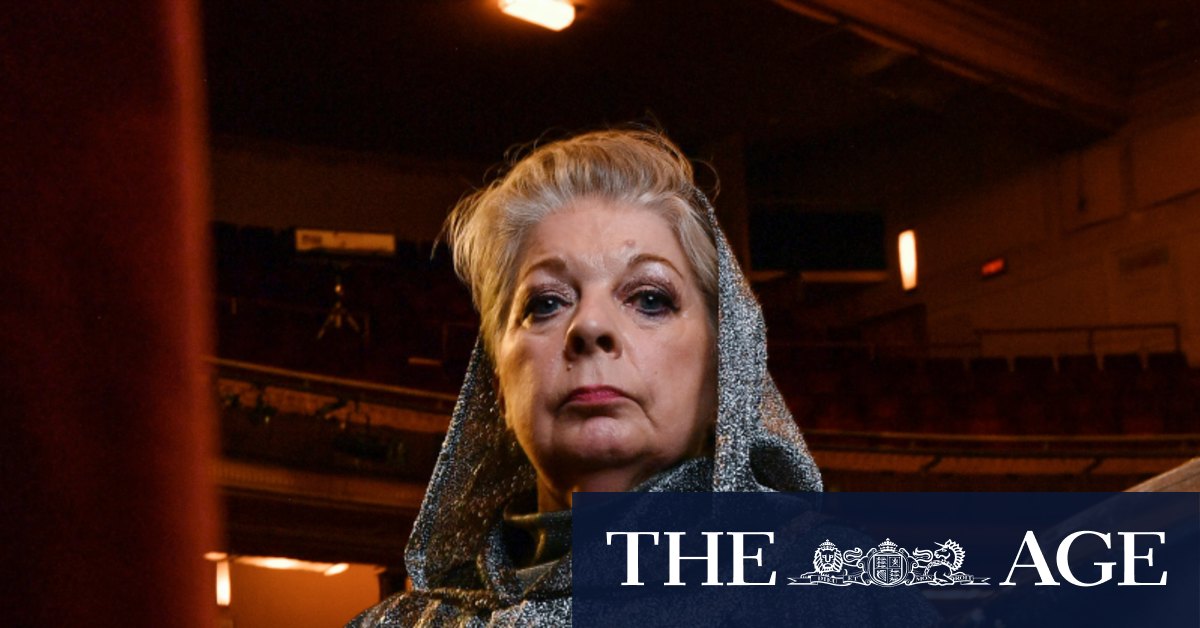 Her voice gradually returned, but at the start of the pandemic, her chiropractor warned her that she needed to start singing again, to restore her lung capacity.
So when she heard the Melbourne Opera was coming up Die Walkure, she phoned and pleaded to sing a Valkyrie.
Conductor Anthony Negus and director Suzanne Chaundy were thrilled to have him. Illing is one of Australia's most renowned sopranos: she has performed in the world's greatest opera houses, including as Musetta in Bohemian with Placido Domingo as Rodolfo, at Covent Garden. At concerts, she sang with the greatest orchestras and conductors in the world.
Bandleader Anthony Negus says he's thrilled to have him, "a big, big star," in a great cast.
The show is a challenge, there is even a German word for it: fünfstündigenopernaufführungsangst or "the fear of five-hour operas". But despite Walkure's four-hour running time (plus intervals), as the last bar fades, Negus still finds himself invigorated, he says.
"At that point you 'live' for a moment and think 'oh my god, that's been something really special.' Immediately after a performance I usually like to have a drink and some company and then the next day, zone [out]."
As a sought-after Wagner specialist, this is his third Market in less than a year, having conducted it for the Longborough Festival in June and the English National Opera in December.
"It has a great musical and emotional variety, because Wagner really expresses so many novelties and such powerful emotions," says Negus. Part of the challenge is finding a "pulse" to the piece, even in the quietest passages, he says.
"All the slower bits should have a stream to them, and the faster bits shouldn't be too fast or they won't make sense."
But sometimes he gives the orchestra permission to "go wild," he says.
Another trap is this famous Ride of the Valkyries: In some hands, it can turn into "little winks" if triggered too lightly. Negus says you have to put the accent at the beginning of each cycle of the theme, to give it weight, a heartbeat.
Chaundy, the director, says her main goal is to "tell the story really well". She doesn't want to impose a modern interpretation or concept, she "embraces the fantastical elements in it" – the popularity of the shows, including game of thrones have shown that fantasy is accepted as an adult genre.
MarketThe story is about the "power of love and the transformative nature of love," she says. Yes, the women in the story "are treated pretty badly, but they're not weak in this, they come out strong…they're causing massive changes in the fabric of the world."
On a practical level, directing a show involving over 140 actors, musicians and crew in the Omicron era proved to be a challenge. Almost every role has a "cover" that can come in, repeated in a different room at different times.
"But we're all on eggshells now that we're in the theater," Chaundy admits.
Die Walkure is at Her Majesty's Theater from February 9 to 16 and at Bendigo's Ulumbara on February 27.
A cultural guide to go out and love your city. Sign up for our Culture Fix newsletter here.