SunLive – Tauranga Opera Singer Finalist in New Zealand Song Quest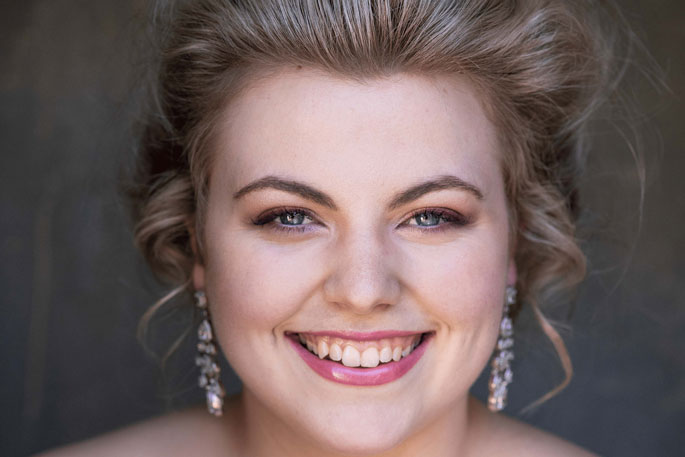 Soprano singer Felicity Tomkins has been selected as one of five finalists for the Lexus Song Quest 2022, New Zealand's most acclaimed opera competition.
Felicity, a former Tauranga, is fortunate to follow in the footsteps of New Zealand opera icons including Dame Kiri Te Kanawa, Dame Malvina Major and Sol3 Mio's Amitai Pati, all of whom have previously won the Lexus Song Quest and who are now on stages around the world. .
She will be joined at the 2022 Lexus Song Quest Grand Finals Gala by Emmanuel Fonoti-Fuimaono, Amelia Berry, Sarah Hubbard and Filipe Manu at the Michael Fowler Center in Wellington on Saturday, July 23, where each finalist will sing a song with piano accompaniment by Terence Dennis and two arias accompanied by the New Zealand Symphony Orchestra.
The winner and runner-up will be announced live on stage by head judge, internationally acclaimed bass-baritone and former Lexus Song Quest winner Teddy Tahu Rhodes.
The prestigious competition, which began in 1956 and has opened many doors for incredible young artists across New Zealand, returns after a four-year hiatus.
The stakes have never been higher for the finalists, with up to $95,000 in prizes up for grabs on the evening.
Rhodes says the competition is life-changing for the winner and the five finalists are in contention to take first place.
"It was an extremely difficult task to narrow it down to five finalists. This is the number one competition for opera singers in Aotearoa and the gala is always a fantastic evening for everyone.
"Orchestras, opera companies and festivals across the country and around the world are all potential employers of these talented finalists. With cash, scholarships and travel money up for grabs as well as the title itself, the Lexus Song Quest is truly Aotearoa's most coveted opera prize.
Marnie Karmelita, creative director of competition organizer Tāwhiri, says this year's Lexus Song Quest finalists show incredible talent and determination.
"We are in constant admiration for the finalists who perform at the highest level, ready to step up to be judged live on the night.
"It will be an exciting event to remember and we look forward to sharing the talent of these inspiring singers with our audience who we encourage to support their personal favourite."
The Lexus Song Quest Grand Final Gala will also be broadcast live on the New Zealand Symphony Orchestra. Facebook and Youtube platforms, and shared on the Facebook pages of RNZ Concert and the Aotearoa Arts Festival in New Zealand.
Who will win? Experience Aotearoa's most scintillating opera night at Lexus Song Quest Grand Finale Gala at the Michael Fowler Centre, Wellington on Saturday 23 July. Book your tickets here www.songquest.co.nz