The American Classical Orchestra announces the 2022-2023 season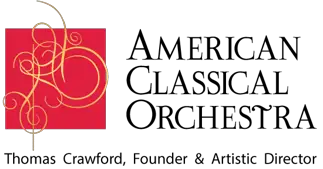 The American Classical Orchestra has announced its upcoming 2022-2023 season featuring four orchestral performances led by Founder and Artistic Director Thomas Crawford. The season will start on September 22, 2022 and run until May 18, 2023.
Three of the four performances will take place at Alice Tully Hall and one will take place at St. Vincent Ferrer's Church. The opening concert at Alice Tully Hall will feature Beethoven's Third Piano Concerto with Hungarian virtuoso Petra Somlai on fortepiano.
Other guest artists for this season also include soprano Yulan Piao, mezzo-soprano Heather Petrie, tenor Lawrence Jones, bass Joseph Charles Beutel and violinist Rachell Ellen Wong. The orchestra attracts talent from all over and the musicians are the best in their field.
The American Classical Orchestra is New York City's premier period instrument orchestra and established permanent headquarters there in 2005. The organization is dedicated to performing the music of performers from the 17th, 18th and 19th centuries – using historic performance techniques and original instruments to reproduce sound as it would have been heard at the time.
The musicians of the American Classical Orchestra are masters of the art of the period instrument, performing classics anew, with zeal and authenticity. This season will provide a wonderful opportunity for our audience to experience Baroque and Classical masterpieces on the very instruments heard in concert halls when they were first played and will also reveal how the sound and nuances of these original instruments can bring the music of great romantic composers. live in different ways.

– Artistic Director and Founder of the ACO, Thomas Crawford
Some of the highlights of this year's season include Mozart's Requiem coupled with the world premiere of Thomas Crawford's Elegy, which was composed in memory of ACO violinist Judson Griffin on October 28. On March 2 there will be a program of cantatas all about Bach featuring audience favorites and on May 18 there will be a Romantic Musical Evening featuring works by Schumann, Sarasate and Grieg.
Tickets for individual performances are priced at $75, $55 and $35 and are available at aconyc.org.
Read the full American Classical Orchestra 2022-2023 season below:
Opening concert: Piano Concerto No. 3 by Beethoven – Thursday, September 22, at 8 p.m., Alice Tully Hall
Petra Somlai, pianoforte
Beethoven: Piano Concerto No. 3 in C minor
Schubert: Symphony No. 5 in B flat major
CPE Bach: Symphony in F major, H665
Remember – Friday, October 28, 2022, at 8 p.m., Alice Tully Room
Yulan Piao, soprano
Heather Petrie, mezzo-soprano
Lawrence Jones, tenor
Joseph Charles Beutel, double bass
COA Choir
Mozart: Requiem in D minor, K. 626
Thomas Crawford: Elegy (World Premiere in honor of ACO violinist Judson Griffin)
Cure Bach – Thursday, March 2, 2023, at 8 p.m., Saint-Vincent Ferrer Church, Lexington Avenue at 66eStreet
J.S. Bach:
An Abend aber desselbigen Sabbaths, BWV 42
Gleichwie der Regen und Schnee vom Himmel fallt, BWV 18
Schwingt freudig euch empor, BWV 36
*Soloists will be announced later
Romantic Fantasy – Thursday, May 18, 2023, at 8 p.m., Alice Tully Hall
Rachel Ellen Wong, violin
Schumann: Symphony No. 1 in B flat major, op. 38 "Symphony of Spring"
Sarasate: Carmen Fantasy, Op. 25Grieg: The Mountain SlaveOp.32