The Orchestra Returns with Symphony Spooktacular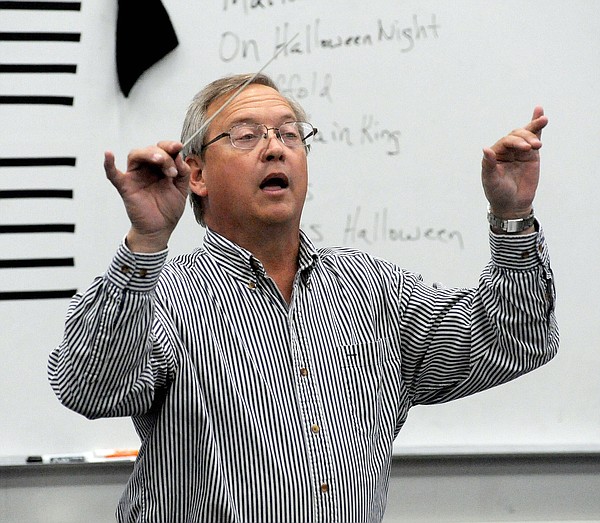 The Jefferson City Symphony Orchestra is hosting a night of spooky musical fun.
Kicking off the orchestra's 99th season, the annual Symphony Spooktacular concert will be held Tuesday at 6:30 p.m. at Lincoln University's Mitchell Auditorium, 710 E. Dunklin St.
The full orchestra will play Halloween-themed music, including 'In the Hall of the Mountain King', a famous piece composed by Edvard Grieg in the 1800s, and 'Funeral March of a Marionette', made popular as the theme song in "Alfred Hitchcock Presents."
The orchestra will also perform a new piece that premiered in Canada. The song includes modern musical aspects, such as stomping, producing ghost noises, and using violins to produce sounds that sound like skeletal bones.
Towards the end of the concert, the orchestra will play lighter and more well-known songs, such as the music of "Jaws", https://www.newstribune.com/news/2022/oct/20/jcso-back-with -symphony-spooktacular/"This is Halloween" and "Thriller" by Michael Jackson.
Rehearsals have been "so far so good," bandleader Kevin Baker said. The Canadian piece, in particular, is very difficult and challenges the orchestra, he added.
"They've been working really hard to fine-tune everything, get pitches right, and do all these unique sound effects things that they're going to do with their instruments," he said.
The orchestra will appeal to both those with an affinity for classical music and those who love songs from movies and pop culture.
"I think the thing I try to do with all the concerts is to provide interesting little music for everyone," Baker said. "I'm glad that whatever you like in music, we have something for you in this concert."
Baker and select orchestra members will be dressed in costume, and there will be dancers and visuals throughout the concert.
Tickets are $15 for general admission and $5 for students and can be purchased at eventbrite.com.