The Philippino American Symphony Orchestra celebrates the music of Jose Mari Chan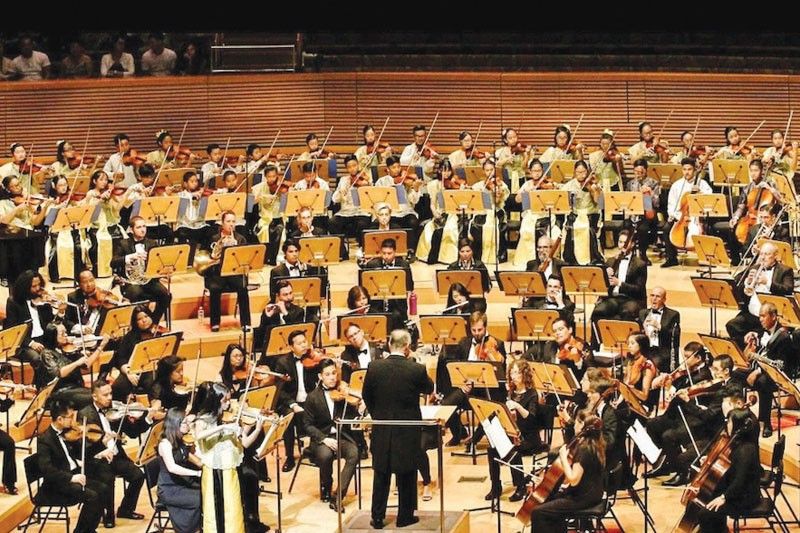 Looks like Los Angeles is going to steal our march. I mean, until Jose Mari Chan comes out of his annual hibernation this year. You see, it has now become almost a tradition that JMC makes its biggest appearance of the year in early September.
That's because that's when the Pinoys can 'legally' show their love for the Christmas season. Anything earlier Christmas is generally frowned upon. But September will officially be the right time to once again enjoy the sound of Jose Mari Chan and his enchanting Christmas in our hearts.
The reason for this is that this is when the Philippine American Symphony Orchestra or FASO as it is colloquially known will make its first live performance in nearly three years. Titled Celebration, it will take place at the Walt Disney Concert Hall at the Music Center in Los Angeles, California on August 20 at 7 p.m.
To celebrate, Jose Mari Chan as a singer and songwriter and his music of the past 55 years. JMC began his professional career in 1967 with the release of his single Afterglow. The years that followed saw him create songs that turned into massive hits and garnered him multiple Diamond Music Awards. Note that one Diamond equals 10 Platinum Awards. This means millions of copies of sales.
Some of the most popular include Can We Just Stop and Talk a While, Refrain, Deep in My Heart, Beautiful Girl, A Love to Last a Lifetime, Please Be Careful with My Heart, Constant Change, My Girl My Woman My Friend , Afraid for Love to Fade, Tell Me Your Name, Can We Start All Over Again, Here and Now, Sing Me Your Song Again Daddy, Love at Thirty Thousand Feet and the now classic Yuletide tunes, A Perfect Christmas , Going Home to Christmas and air mythical in every sense of the word, Christmas in our Hearts.
I don't know what the FASO repertoire will be on this special evening, but it will mainly be the works of Jose Mari Chan. The only Filipina artist who ever performed in the room was Lea Salonga, a real Disney princess. I also don't know if she included a song or two by a local songwriter in her lineup. Otherwise, Celebration will be the first time that Disney Hall will resonate with Filipino music.
I have a feeling that even though it's still early in the day, Christmas in our hearts will be among the numbers to play. There's no way they're missing out on this song. It's a true gift of the season, one that keeps on giving year after year after year. You can even expect spontaneous singing once the familiar melody starts playing.
Led by Maestro Robert Shroder, the Philippino American Symphony Orchestra is considered an avenue of cultural growth for young people. It aims to foster love and pride in one's native music as well as Filipino identity. Apart from these, it also provides learning opportunities for students of all ages and abilities, especially disadvantaged young people.
The award-winning Filipino Meistersingers will also perform. Formerly known as Ambassadors of the Philippine Adventist University, the group has brought their vast repertoire of classical, contemporary, and sacred music to concerts around the world. It was named World Choir and winner of the Luciano Pavarotti Trophy at the Llangollen International Musical Eisteddfod Festival held in 2011 in Wales, UK.
Of course, the man of the evening, Jose Mari Chan, will be present at Disney Hall for the tribute.