The State Symphony Orchestra of Armenia and the Swedish Philharmonic will launch the Fairfield Halls International Orchestral Concert Series 2023/24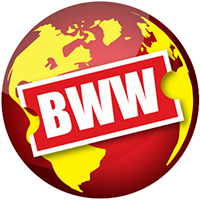 Fairfield Halls General Manager Jonathan Higgins and the entire BH Live team have announced two major classical concerts for the start of 2023.
Concerts of State Symphony Orchestra of Armenia and Swedish Philharmonic (also as the Gävle Symphony Orchestra) will launch the venue's 2023/24 International Orchestral Concert Series. The venue has a long history of hosting concerts by some of the world's most notable classical artists and symphony orchestras. Further details of the 2023/24 season will be announced later this year.
The hall also offers free tickets for those under 18 (accompanied by an adult), with the aim of inspiring the next generation of classical music lovers.
Jonathan Higgins said, "I am very pleased to announce the concerts of the Armenian State Symphony Orchestra and the Swedish Philharmonic. The Festival Concert Hall is one of the best in the UK for staging orchestral music. These concerts will therefore provide a very special opportunity to experience the famous acoustics of Fairfield."
The State Symphony Orchestra of Armenia concert, conducted by Sergei Smbatian Wednesday, February 22, 2023 will feature their country's greatest composer, Aram Khachaturian, with music from his most popular work, the ballet Spartacus. Virtuoso Chloe Hanslipone of the most talented violinists of the time, will perform Mendelssohn's Violin Concerto and the concert will end with Tchaikovsky's epic Fourth Symphony with its famous motif of repeated fate.
After a very successful UK tour just before the pandemic, the Swedish Philharmonic return to the UK on Monday March 27, 2023 with the virtuoso Franco-Serbian violinist Nemanja Radulovic, renowned for its powerful and heart-pounding performances around the world. His rendition of Tchaikovsky's difficult Violin Concerto is sure to be an exciting centerpiece of this special concert, which will open with a joyous work by one of Sweden's finest composers, Bo Linde, who was born and lived in hometown of the orchestra, Gävle. Under the baton of a renowned conductor Jaime Martinthe orchestra will conclude its program with the majestic Symphony No. 2 by Sibelius.
Andrew Jamieson, Touring Manager for IMG Artists said: "I must say I am delighted that Fairfield Halls is resuming its famous and much-loved international orchestral concert series. There is no doubt that the Festival Concert Hall has the best acoustics in London and all our distinguished "Les international orchestras who have already visited the place have always commented on the wonderful acoustics and the wonderful and enthusiastic public. We look forward to our continued collaboration and this new phase of Fairfield Halls' illustrious contribution to the musical life of the Greater London area."
Tickets for both concerts are now on sale. More information and booking links available at fairfield.com