The Sydney Opera House gets a makeover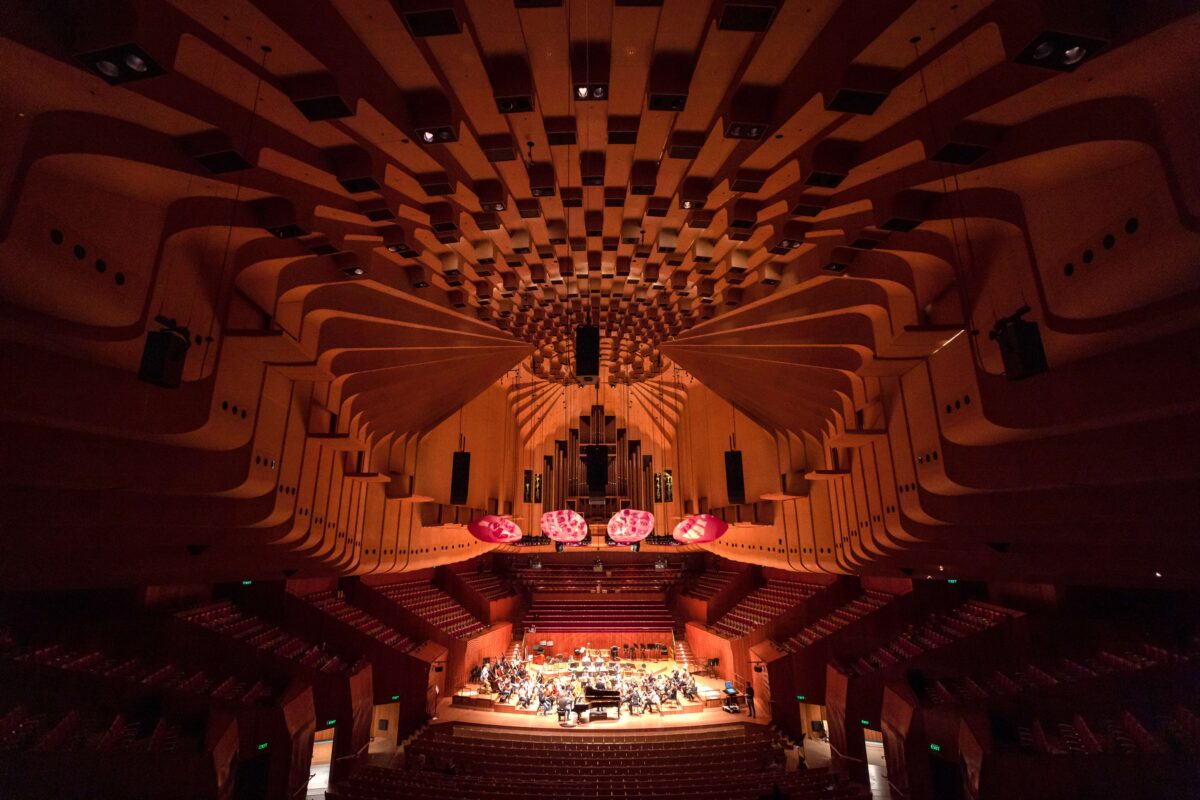 In the two years of concert cancellations amid a pandemic, the Sydney Opera House has undergone extensive renovations and will usher in a new era before it turns 50 next year.
Sydney's world heritage landmark will unveil a historic transformation of its largest performance space, the Concert Hall, to the public on July 20.
The facelift is the biggest and last project of the Opera House upgrade that spanned a decade before its 50th anniversary.
The renovation is being funded by the New South Wales (NSW) government and will total nearly 300 million Australian dollars (approximately US$202 million).
Arts Minister Ben Franklin described the concert hall as "the beating heart of the Opera House" whose upgrade will "secure our country's most important cultural icon for the next generation".
Sydney Opera House CEO Louise Herron AM said she was delighted that performers and audiences were experiencing the improved acoustics of the new facilities.
"Performers and audiences are ready to experience world-class acoustics in a more accessible, safer and better-equipped venue to showcase the full breadth of 21st century performance," she said.
"We have been working for this moment for a long time and are extremely grateful to the Government of New South Wales and everyone else involved in making this once in a lifetime project a reality."
State-of-the-art acoustics and improved accessibility
Since the venue closed for renovations in February 2020, hundreds of construction workers, acousticians, architectural and heritage experts have installed 18 new magenta "petal" acoustic reflectors above the stage that synchronize with placed music.
The stage was also lowered by 400mm to improve the line of sight for the audience and create more privacy between performers and audience.
For the first time, a new elevator and passage will be available for wheelchair users and people with reduced mobility to independently access all levels of the concert hall. The number of accessible places will also be doubled.
The makeover will be unveiled on Wednesday with a performance by the Sydney Symphony Orchestra (SSO).
SSO Concertmaster Andrew Haveron said where an orchestra performs is just as important as the instruments and musicians that are on stage.
"It shapes how we sound and how an audience experiences live performances with us," he said.
"All the great orchestras in the world have a symbiotic relationship with their home hall – they become synonymous with the space."
"The extraordinary acoustic upgrade to the Sydney Opera House Concert Hall, which far exceeded all of our expectations, means the Sydney Symphony Orchestra can finally be heard at its best!"