The Trans-Siberian Orchestra is ready to rock this Christmas season | Entertainment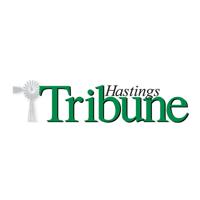 The Trans-Siberian Orchestra put its annual holiday show online last year, hosting a live event for fans while most in-person concerts were still suspended due to the COVID-19 pandemic.
While the virtual version has proven to be quite popular, Al Pitrelli and Jeff Plate are excited to be back on the road with the group in 2021 and once again celebrate the Christmas season in front of a live audience.
And they most certainly seem willing to comply – maybe even exceed – any new safety precautions that may be in place at the various places visited on this tour.
"I think I could speak for Jeff on this one by saying we'll show up in hazmat suits and play, man," said Pitrelli, music director and guitarist for the Trans-Siberian Orchestra. "We are like caged animals chomping at the bit. Not doing what we've been doing for 20 years or more, having it taken away last year… once you have it back in your hands, you love it, cherish it, protect it even more.
"So I just want to put a guitar around my shoulders and stand out in the center of the stage and say, 'Let's go. "
The two musicians – who joined this prog-rock Christmas juggernaut in time for its first tour in 1999 – speak on a media teleconference in support of the group's winter tour, which is now underway.
The to visit celebrates the 25th anniversary of the band's debut album in 1996, "Christmas Eve and Other Stories".
The rock opera features many of TSO's most beloved acts including "Ornament", "Promises to Keep", "This Christmas Day", "O 'Come All Ye Faithful", "Good King Joy", "Old City Bar "and, the most famous, the hit" Christmas Eve / Sarajevo 12/24 ". The heartwarming work, inspired by the visionary spirit of the late TSO founder / composer / lyricist Paul O'Neill, explores issues such as kindness and generosity as it tells the story of an angel who visits Earth the Christmas Eve.
Twenty-five years after its release, "Christmas Eve and Other Stories" remains TSO's flagship work as well as its best-selling album.
"I said, I think this story is really the star of the show," Plate said. "That's what kept people coming back every year… when people connected to the story and realized it was about them. It's about everyone. This is how people, just word of mouth, kept coming back. These audiences kept growing every year.
Pitrelli agrees with his bandmate, saying "Christmas Eve and Other Stories" was "what put us on the map and made the Trans-Siberian Orchestra a household name".
Yet he adds that it has been very intriguing to come back and explore the work again all these years later.
"Playing songs like 'Ornament' and 'This Christmas Day' and 'Old City Bar' meant something different to me in my thirties," he says. "My three older children were babies at the time."
He remembers being on stage one night a few years ago, right after the band reintroduced the material "Christmas Eve and Other Stories" to their set list, and being struck by the power of the song "Ornament".
"I got really, really moved because my boys have grown up and a few of them are in the armed forces. One is in the navy and the other is a sniper in special forces, "says Pitrelli. "I remember the character begging heaven for the safe return of his daughter who had run away on Christmas Eve. I found myself wondering, 'Is my boy okay? Where is he? today? I just wanna put my arms around him.
"As I get a little older, these songs become a bit more important to me, and I identify very deeply with the story. Then what I noticed was that everyone in the audience was also in. relationship, because… everyone misses someone.
TSO's passion for music, however, was never something that Pitrelli lacked. He says that "it takes no thought" to keep the fire burning year after year on stage.
"When you love something, you love it. That's all," he said. "It's like asking myself if I ever get tired of kissing my kids. It's part of us. Jeff and I. have been there from the jump. We've watched this thing open its eyes since the very first time around the mid-95s and watched it grow up as I watched my kids grow up to exceed all my expectations.
"When you love something so much, you never have to turn back on or do anything. "
And that's one of the reasons Pitrelli plans to stay in TSO for as long as possible.
"Jeff and I have been doing the same thing since we were both puppies," he says. "You put a pair of drumsticks in his hands or a guitar around my neck, we're like children again. I'll never grow tired. People say, "When are you going to retire? I'm like 'When I'm dead. Why would I never do what I'm doing? ' "
"I love him so much," he adds. "The fact that so many families in America have adopted us as part of their vacation tradition. I will never get tired of looking down on the smiles.
Plate is very aware of the special place TSO holds in the hearts of fans, especially during the holiday season.
"This is a unique project in which we are participating. I can personally say that every night that I'm on stage I treat it like it's my last so I just go up there and do whatever I can. We're going to make this thing work as long as we can.
© # YR @ MediaNews Group, Inc. Visit at mercurenews.com. Distributed by Tribune Content Agency, LLC.
Copyright 2021 Tribune Content Agency.