The Volksoper Vienna presents the European premiere of Tod Machover's opera SCHOENBERG 2018 IN HOLLYWOOD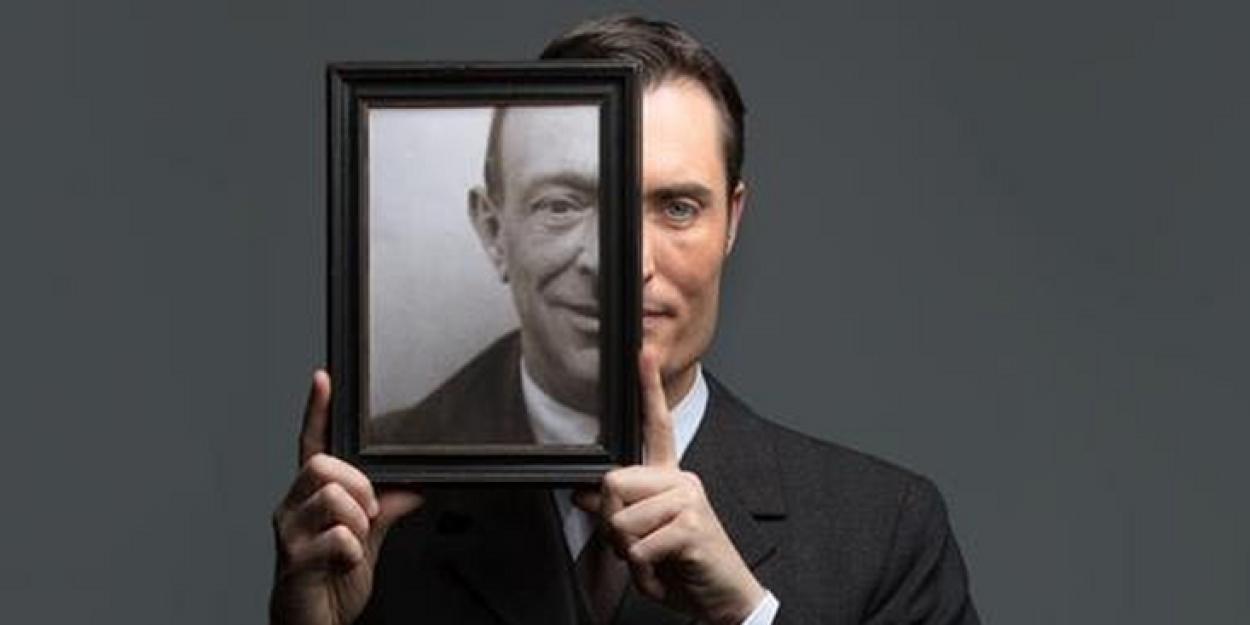 Tod Machover's visionary opera Schoenberg in Hollywoodwill have his European premiere at the Volksoper in Vienna on April 9with performances until April 24. (The premiere was originally scheduled for April 2020, but postponed due to the COVID-19 pandemic.)
The opera is inspired by the life of Austrian composer Arnold Schoenberg after he left Hitler's Europe for Los Angeles in the 1930s. It was commissioned and presented by the Boston Lyric Opera and had its hugely successful world premiere in Boston in November 2018. Schoenberg in Hollywood hailed as "ingeniously original" by The Wall Street Journal; "dark and bright" by the Boston Classical Review; "emotionally engaging…Machover's lyrical gift was allowed to sink" by Musical America; and "a composer biography like no other" by The Boston Globe.
Tod Machover writes, "I'm so happy that after a two-year postponement due to COVID-Vienna will be the first place this opera will travel after its Boston premiere, a great way for Schoenberg to be welcomed home. I bet he That said, who would have thought that right now a brutal war would be raging a few hundred miles west of Vienna, with new refugees pouring into this city every day. action to mitigate human savagery – has never been more relevant than it is today."
In Vienna, the opera will be performed in English with German surtitles to accompany the witty libretto by British novelist and actor Simon Robson, based on a screenplay by Braham Murray. This all-new Volksoper production will be directed by Helen Malkowsky, with design and video by Sophie Lux and innovative audio technology by Machover and the MIT Media Lab. Performances will take place in the historic Kasino, which – coincidentally – is right across from the Arnold Schoenberg Centerwhere the Schoenberg Archive is kept and where a pre-concert lecture will be given by Volksoper playwright Magdalena Hoisbauer before each performance.
Schoenberg in Machover's Hollywood reinterprets the composer as one of the most deeply relevant figures for our time and the future in surprising, comical and powerful ways. When it premiered in 2018, the Boston Music Intelligencer wrote, "Schoenberg would smile." Of the Volksoper's upcoming production, Tod Machover writes: "I am so pleased that after a two-year postponement due to COVID, Vienna will be the first place this opera will travel to after its Boston premiere, a great way for Schoenberg to be welcomed home. I bet he would have smiled at that too!"
About Tod Machover
Called "America's Most Wired Composer" by the Los Angeles Times and a "Musical Visionary" by the New York Times, Tod Machover is recognized as one of the most innovative composers working today, praised for creating music that breaks down traditional artistic and cultural boundaries and to develop technologies that expand the potential of music for everyone, from famous virtuosos to musicians of all levels. Machover studied with Elliott Carter and Roger Sessions at the Juilliard School and was Pierre Boulez's first Director of Music Research at IRCAM in Paris. He is Academic Director of the MIT Media Lab, where he is also the Muriel R. Cooper Professor of Music and Media and Director of the Opera of the Future group. Machover is also Visiting Professor of Composition at the Royal Academy of Music in London and Visiting Professor of Composition at the Curtis Institute of Music.
Tod Machover's compositions have been commissioned and performed by many of the world's most prestigious ensembles and soloists, including the Philadelphia Orchestra, Toronto Symphony Orchestra, Ensemble InterContemporain, Lucerne Festival, Edinburgh International Festival, Ensemble Modern, BBC Scottish Symphony, Detroit Symphony Orchestra, San Francisco Symphony, Los Angeles Philharmonic, Boston Pops, Houston Grand Opera, Bunkamura (Tokyo), Lincoln Center for the Performing Arts, Center Georges Pompidou, Carnegie Hall, Ars Electronica, Casa da Musica (Porto), American Composers Orchestra, Tokyo String Quartet, Kronos Quartet, Ying Quartet, Yo-Yo Ma, Joshua Bell, Matt Haimovitz, Renée Fleming and many more. His work has received numerous awards and accolades, from organizations such as the American Academy of Arts and Letters, the Fromm and Koussevitzky Foundations, the National Endowment for the Arts, the German Ministry of Culture and the French Ministry of Culture, who named him Knight of the Order of Arts and Letters. He was the inaugural recipient of the Kennedy Center's National Performing Arts Committee Arts Advocacy Award in 2013, and he was honored as 2016 Composer of the Year by Musical America.
Machover is best known for his visionary operas – as varied as they are groundbreaking – including VALIS (1987), based on the science fiction classic by Philip K. Dick and commissioned by the Center Pompidou in Paris; Media/Medium (1994), created by magicians Penn & Teller; Brain Opera (1996/8), based on the work of AI pioneer Marvin Minsky and inviting audiences to collaborate live and online; Resurrection (1999), commissioned by Houston Grand Opera and based on Tolstoy's last novel of the same name; Skellig (2008), based on the award-winning novel by David Almond and premiering at Sage Gateshead; and the "robotic" Death and the Powers, released on SACD by BMOP/Sound in 2021. His most recent opera, Schoenberg in Hollywood, was commissioned and presented by the Boston Lyric Opera, had its hugely successful world premiere in Boston in November 2018, and will have its European premiere at the Volksoper in Vienna in April 2022.
In an entirely original and thriving series of collaborative "City Symphonies", Machover invites people of all ages and backgrounds to work with him – using specially designed online tools, smartphone apps, and public workshops and forums – to create a musical portrait of their city. , by combining "normal" musical resources with sounds discovered and collected in this place. He has written works in this series for and with the cities of Toronto, Edinburgh, Perth (Australia), Lucerne (Switzerland), Detroit and Philadelphia. Upcoming City Symphonies are planned for Chennai (India), South and North Korea and various US destinations.
Machover is also widely recognized for designing new technologies for musical performance and creation, such as Hyperinstruments, "intelligent" performance systems that extend the expression of virtuosos, from Yo-Yo Ma to Prince, as well as for the general public ; the popular video game Guitar Hero was born out of Machover's group at the Media Lab. Its Hyperscore software, which allows anyone to compose original music using lines and colors, has enabled children around the world to have their music played by major orchestras, chamber music ensembles and rock bands. Machover is also deeply involved in developing technology and musical concepts for medical and wellness contexts, helping to diagnose and reverse conditions such as Alzheimer's disease, or enabling people with cerebral palsy communicate through music. His recent Gammified for the Kronos Quartet and VocaGammified for Renée Fleming are examples of powerful healing sounds integrated into musical compositions.
Having recently completed a piece for solo cello – Sorta Voce – for longtime collaborator Matt Haimovitz, Tod Machover is currently working on a composition for solo violin and electronics to celebrate the 200th anniversary of the Royal Academy of Music, commissioned by Bath (UK). Festival Orchestra and Sejong Soloists (Seoul), on revisions and revivals of VALIS and Brain Opera, and on his forthcoming opera, The Overstory, based on the Pulitzer Prize-winning novel by Richard Powers.
https://operaofthefuture.com/buzz/
Tod Machover's music is published by Boosey & Hawkes and Ricordi Editions, and has been recorded on the Bridge, Oxingale, Erato, Albany and New World labels. Much of his music is also available through iTunes and on Spotify.