this is opera on the grandest of scales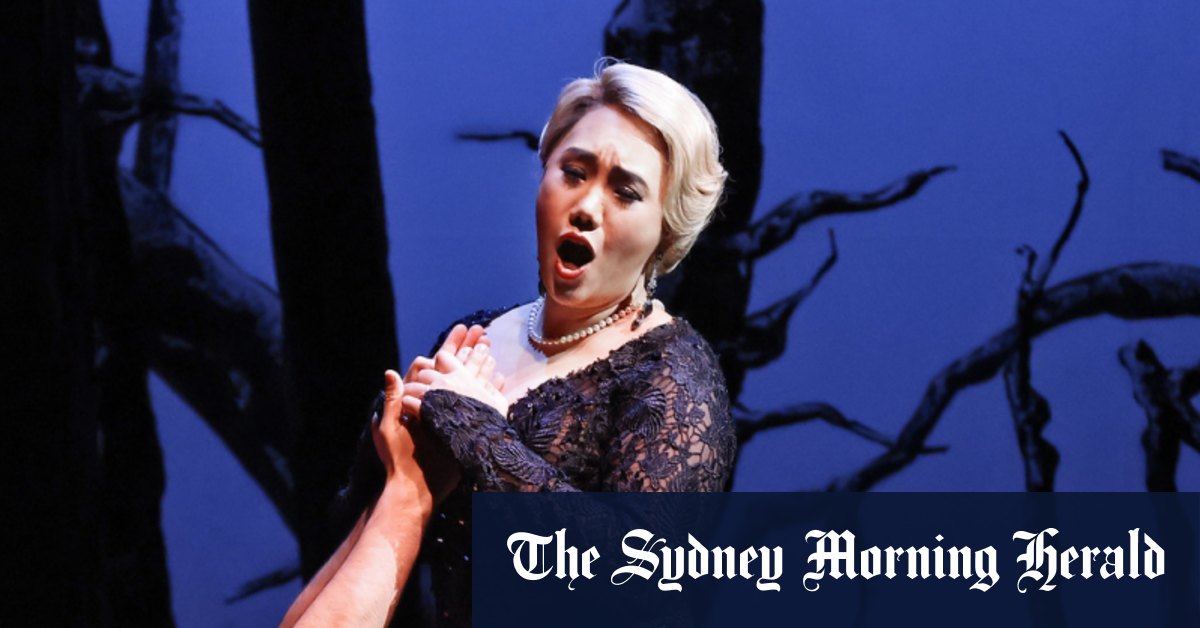 The Jewess
Opera Australia
Sydney Opera House, March 9
★★★★
Nineteenth-century French Grand Opera has tended to be eclipsed on the modern opera scene by the conquering popularity of Italian opera and the uniquely addictive qualities of the musical dramas of Wagner (who did not shy away from borrowing grand twists from opera, including the choral hymn overture to this piece, which he appropriates for The mastersingers).
This revival of The Jewess (The Jewess) by Fromental Halevy, a co-production between Opera Australia and the National Opera of Lyonoffers a welcome opportunity to reconnect with the riches and excesses of French Romanticism on a classic five-act trajectory, featuring grand choruses, tension-raising dramatic ensembles, ceremonial grandeur and over-the-top religiosity.
The French Grand Opera also became the target of anti-Semitism, which particularly targeted two of its most popular composers Halevy and Meyerbeer, both Jews. The anti-Semitism explored in this plot – the forbidden love between Jew and Christian stretched over the tension between mercy and revenge – is sharpened in uncanny ways by director Oliver Py's setting of the drama in 1930s France. .
In a chilling move reminiscent of Barry Kosky's production of Nabucothe musical magic of the intense and nuanced air of Act 5 by Diego Torre Rachel, when from the Lord is abruptly interrupted by the thud of thrown shoes as a group of Jewish citizens march quietly towards their destiny. Behind the formal staircase, the interiors and revolving exteriors of Constantin Costi's somber set are an eerie, shifting backdrop of dead trees, hinting at disaster.
As well as sumptuous orchestral and choral resources. Halevy indulged in a rich endowment of lead singers: two types of soprano, two types of tenors, a musically distinctive bass role, and a baritone. As Rachel, the title Jewess, Natalie Aroyan rises to the strength, power and emotional range of a true dramatic soprano, traversing large ensembles with chorus while creating persuasive onstage chemistry in the sets.
Loading
Diego Torre as his supposed father Eleazar sings with vengeful intensity and real spinto sonic, mediating relentless force at crucial moments with well-formulated expressiveness. Leopold's other tenor role, the lover, calls for a floating lightness in the upper range and Francisco Brito navigated his very exposed first aria and continued to balance and match tonal blends in sets with a focused tone and sensitivity.
As Princess Eudoxie, Esther Song added decorative coloratura to the overall vocal tapestry, with a soft, nimble voice. Cardinal Brogni's bass role is a complex mix of merciful and judgmental, sacred and profane and, after sternly sounding the lowest notes of his range against the ensemble and chorus in Act 1, David Parkin, although still a relatively young bass, extended the emotional and tonal range of the work is impressive.