UTEP Opera will present the zarzuela 'Luisa Fernanda' | Way of life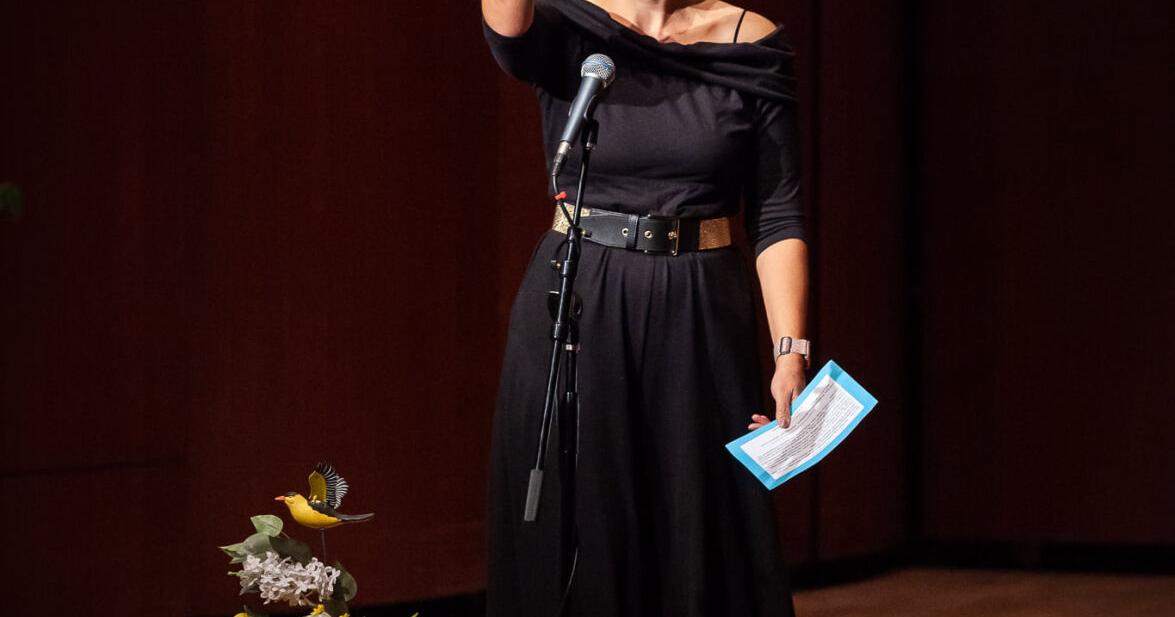 Do you marry your childhood sweetheart or the rich man who adores you? And what about the intriguing woman who seduces a childhood sweetheart?
It sounds like a typical romance novel or telenovela plot.
Instead, it's the main plot of the zarzuela, "Luisa Fernanda," which UTEP Opera will perform April 7-9 at the Magoffin Auditorium on campus.
"I was interested in zarzuela even long before I moved to El Paso," said Cherry Duke, director of UTEP Opera, who conducts zarzuela, a Spanish operetta.. "When I found out that El Paso was hosting an international zarzuela festival, I knew I wanted to bring zarzuela back to our city."
In the traditional "Luisa Fernanda" tale, Duke said, "the story is about Vidal, a wealthy but rustic landowner in the country, who is looking for a wife – Luisa Fernanda. But Luisa Fernanda is in love with the boy next door , Javier.
Javier left their corner of Madrid and became a high-ranking military officer. He has almost forgotten his neighborhood sweetheart and when he returns, he is seduced by the Duchess Carolina.
"Meanwhile, the people of Madrid, including Luisa, are tired of the unjust rule of the monarchy and seek to overturn the balance of power," Duke said. "To oppose Javier, Vidal allies himself with the uprising and becomes a hero in an ensuing battle."
Because she wanted to be respectful and authentic with the UTEP presentation, Duke did her research before trying zarzuela.
"In addition to studying Spanish for the past two years, last summer I coached a lot in New York with 'the king of zarzuela', conductor and pianist Pablo Zinger. Last spring, Pablo virtually coached our UTEP Opera singers on zarzuela pieces they were preparing for this semester's stage concert. "
Last summer, Duke also spent a lot of time with Rita Triana of El Paso, one of the most revered performers of traditional Spanish dance in the United States.
Duke said she loved working with her students and several professionals to put on the show.
"We had many in-depth discussions about characters, culture, relationships and personal responsibility," she said. "Learning a full role in an opera, musical or zarzuela is daunting at best, and this show is no exception."
The main guest roles are UTEP voice teacher Phillip Hill as Vidal and El Paso native Diego Valdez, who is pursuing an opera career in New York, as Javier. Duke's husband Brian Downen also stars along with other members of the voice faculty.
The choir, mostly members of the UTEP Concert Chorale, conducted by Elsa Fraser Wilson, also plays a major role in the show. In the pit will be a 45-piece orchestra led by El Paso Symphony Orchestra Music Director Bohuslav Rattay.
But the title role and villain are played by two UTEP seniors: Odalis Aguirre as Luisa Fernanda and Rebeca González as the scheming Duchess Carolina.
"Luisa Fernanda's character is honest, obedient, fair and caring," Aguirre said. "Luisa is also struggling to decide if she wants to keep fighting for Javier's love or give love another chance by marrying Vidal, who loves and respects her."
Aguirre, who started out singing mariachi and then added classical music to his repertoire, said zarzuela "is a creative outlet full of flavor and romance, like a soap opera."
But it also has a purpose, she added.
"For me, 'Luisa Fernanda' is a story of defending what you love and what you believe in. The people of Madrid have chosen to stand up and fight for freedom, just like Luisa Fernanda."
"The lesson to be learned from this zarzuela is that justice comes in different ways and everyone has the right to speak up and stand up for what is right," Aguirre said. "Come to the show and see which side Luisa chooses and who she gives her heart to."