Valley Streamer conducts a reimagined opera classic | Herald Community Newspapers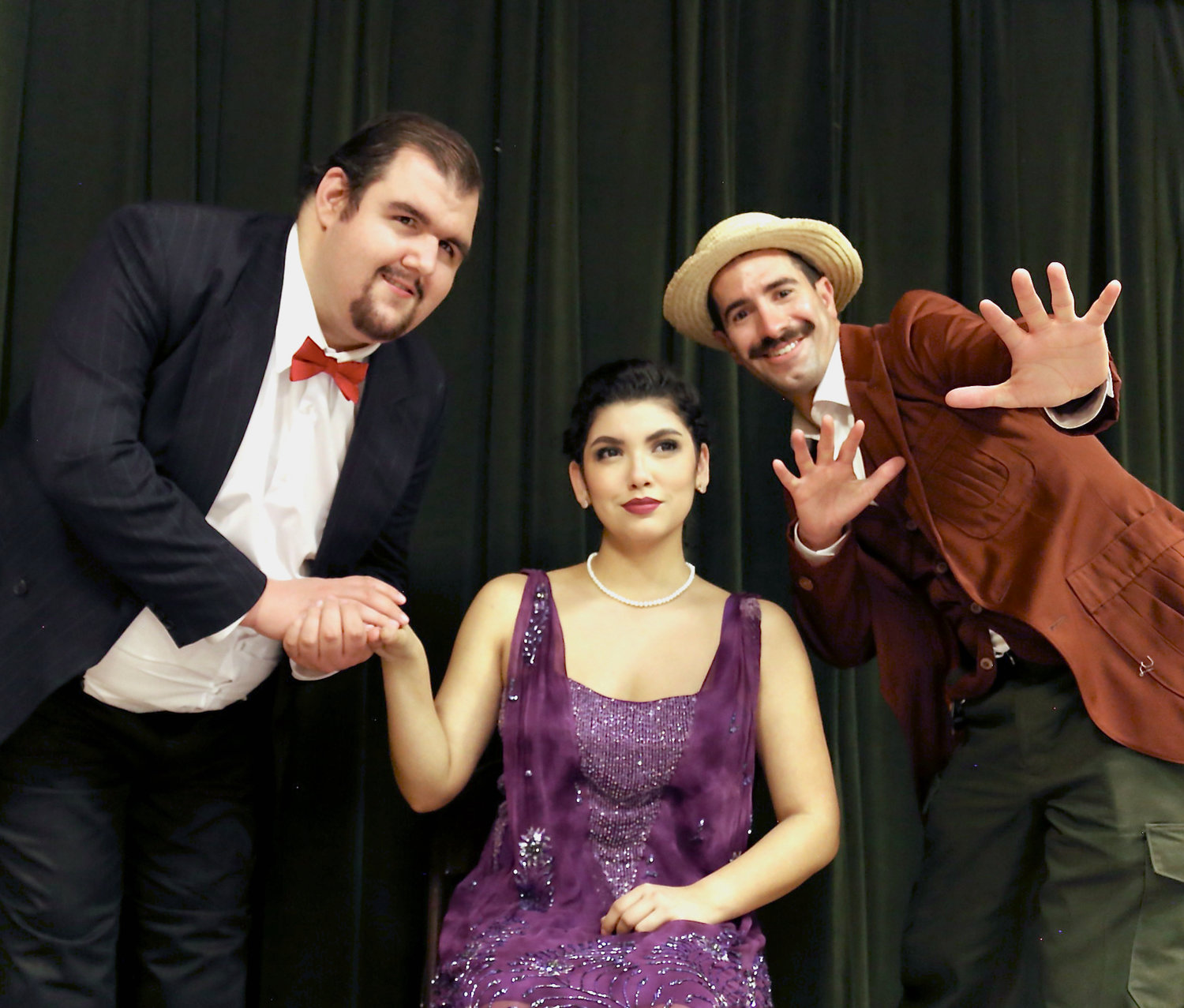 Gilbert & Sullivan Light Opera Company of Long Island named Valley Streamer Stuart Watarz as musical director of their latest opera: "The Mikado: A Long Island Fantasy", directed by Tony Tombasco. The show will be a refreshing take on the classic comic opera, "The Mikado," recasting one of the most celebrated operas presented by Gilbert & Sullivan Opera House, now in its 68th season. The original opera satirizes English society and politics through the lens of Japanese culture. This modern interpretation shifts its fictional setting to the Gold Coast of Long Island in the 1920s to examine contemporary American life.
"I attempted to recapture the spirit of Gilbert & Sullivan's intentions with a production that holds a mirror up to the present day, while engaging in a light-hearted fairy tale," Tambasco said. "Installing 'The Mikado' on a long fantasy island from 100 years ago allows us to activate the 'Gatsby' mythology that is part of Long Island's cultural heritage in service of telling the comic Gilbert & Sullivan fairy tale about a community that overcomes the senseless cruelty imposed on its people.
Watarz will lead an 11-piece orchestra, guiding the audience through the story's bizarre series of events in the not-so-unknown kingdom of Long Island. The score of "The Mikado" is full of famous songs, including the ballad: "The Sun, Whose Rays Are All Ablaze", the crackling song: "I've Got a Little List" and the trio "I Am So Proud" and the melancholy "Titwillow".
The cast includes more than a dozen of the company's singers and dancers. Richard Risi plays Nanki-Poo, the wandering minstrel who is secretly the son of the all-powerful Mikado. Sabrina Lopez is Yum-Yum, Nanki-Poo's secret love, with Michael John Ruggiere as guardian Ko-Ko, the Lord High Executioner. Tamara Shyngle and Delaney R. Page play Yum-Yum's classmates Pitti-Sing and Peep-Bo, with Kenneth L. Kopolovicz as the pompous Pooh-Bah and Jorden Breslow as the wily Pish-Tush. Patricia Gallagher plays the fearsome aristocrat Katisha, who claims Nanki-Poo in marriage and won't take "No" for an answer.
"The Mikado: A Long Island Fantasy" will be presented for five performances only: Sunday, June 5, at the First Methodist Church in East Meadow; Friday, June 7 at the Star Theater at Suffolk Y/Jewish Community Center in Commack, 8 p.m.; Saturday, June 25, at the Jeanne Rimsky Theater at the Landmark on Main Street in Port Washington; Sunday, June 26, at the Riverside Theater in Manhattan, at 3 p.m.; and Sunday, July 3, at Heckscher Park in Huntington, at 8 p.m. Free entry. For more information or to book tickets, visit Gaslocoli.org.