Verona Region Community Orchestra concert scheduled for June 8 | Community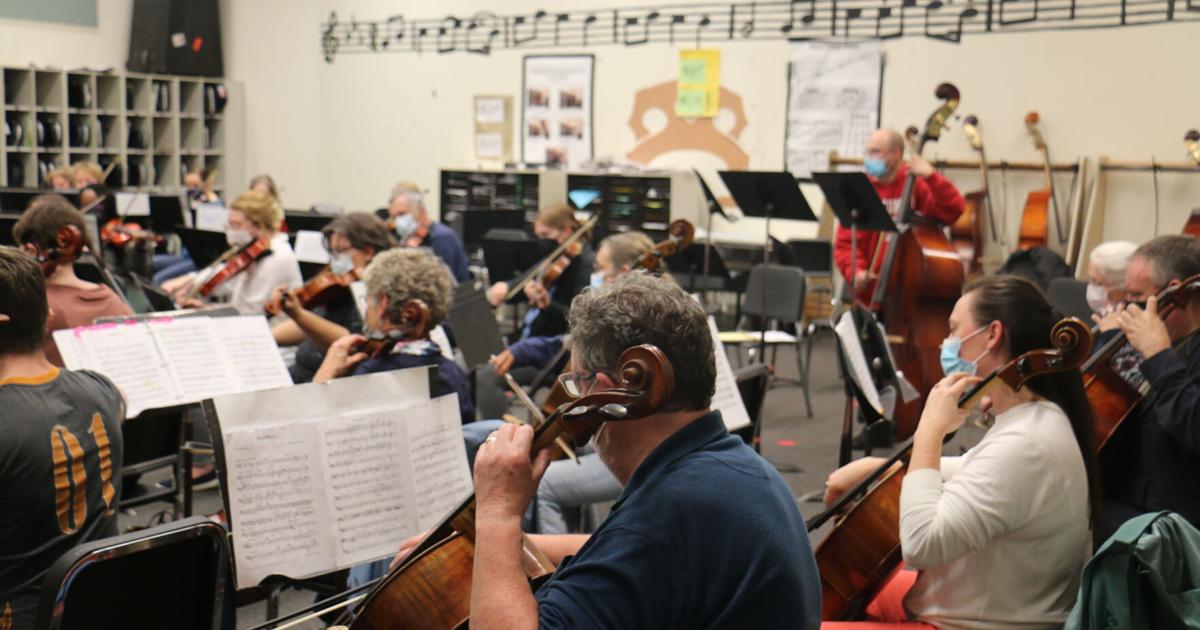 For a fledgling community orchestra, it has been difficult to find its footing amid the pandemic. The Verona Region Community Orchestra was founded in the fall of 2019 and gave its first concert in January 2020, but it was also its last show until March of this year.
Now the group of 50 string players are ready to take the stage again on June 8, for their only other official concert scheduled this year.
The concert will include some string standards, as well as some pop hits.
The line-up will include a symphony by 19th-century German composer Felix Mendelssohn, a movement from a serenade for strings by Swedish composer Dag Wirén, "Rest" by Frank Ticheli, a jazz fusion piece by David Balakrishnan and two songs by James Brown arranged for strings.
Each piece will offer the public a little something different from the next, conductor Leyla Sanyer told La Presse.
Wirén's composition, for example, is a march, which she says is "exciting for the strings, we don't often play marches. Balakrishnan's piece is "fun and funky," Sanyer said, with soloists improvising, which she thinks is "pretty cool for an adult band."
"Rest" by Ticheli, was written about the death of a child, which Sanyer says was timely, but unplanned, in connection with the mass shooting in Uvalde. The song is peaceful and solemn, she says.
Ending with some James Brown hits played by a string orchestra will be a fun way to kick off the summer, she added.
Sanyer is one of three conductors of the Verona Area Community Orchestra. She is joined behind the baton by Kay Black, who teaches middle school orchestra in Oregon, and Scott Vandermuese, who teaches high school orchestra in Verona. Sanyer is a retired teacher.
The orchestra members hail from Verona, Oregon, Madison, Middleton and Mount Horeb. The band is a true community orchestra, Sanyer said, in that its members come from all skill levels, from those picking up an instrument for the first time – to those who are seasoned players, but that's not maybe the first time they've picked their instrument in a while.
The three conductors from educational backgrounds help create a balance between novice and experienced players, she said. There are no auditions required to participate and no one is turned away.
The June 8 show is free and open to the public. It will be held at the Performing Arts Center at Verona Area High School, 234 Wildcat Way.
The orchestra is also planning to hold a summer show in a park, although it will be informal compared to the June 8 show – more like a rehearsal open to the public.
"We're going to take a few things we've done before and also add some film music and pop music arrangements that people will recognize," Sanyer said. "Just fun parts and nothing too taxing, we haven't fixed it yet."
The conductors are also already looking ahead to next season and considering adding a wind section to the orchestra.
"Obviously if we add a wind section we will be more balanced," Sanyer said. "If we want to do more substantial symphonic work, we need wind."
Sanyer said she and the other two bandleaders started 2019 with a long list of songs they would like to perform with the orchestra.
"When choosing music, we keep the interests of the band in mind," she said. "Some are very comfortable with classic, some want it to be fun, some want to challenge themselves technically."
A few times the orchestra started to work on a piece, but then the conductors decided to wait, because it was taking more rehearsal time than expected – but they want to revisit these pieces in the future.
"People are okay with that," Sanyer said. "There are different time allowances needed to become familiar with different pieces of music."
The fact that the three bandleaders also have training as music teachers helps them choose music and be open to trying things out, and the three generally agree on each other's choices, Sanyer said.
Having a trio of conductors makes things interesting for the performers, she said, because each has a different goal when they step onto the podium.
The non-audition part of the Verona Area Community Orchestra created no problems, she said. For the most part, instrumentalists can sit where they are comfortable. However, sometimes a stronger or more confident player can be moved forward to create a more visual performance for the audience.
Some members are competent enough to consider auditioning for the Middleton Community or Madison Symphony orchestras.
"There aren't too many orchestras in this area that aren't really auditions, come play and learn," Sanyer said.
The band members come from a range of generations, from 18 to 72 years old.
Once it hits its post-pandemic pace, the band aims to do three to four shows a year.
Despite some difficulties getting started, Sanyer said the group is still inspiring.
"I think as a retired music teacher, it's always wonderful to see how people make music a part of their lives," she said. "I'm impressed that even though the pandemic is frightening or overwhelming at times, it hasn't stopped us from living or having hope. I was impressed that we were able to continue, people need it, so it's great to be a part of it.