Wyoming Symphony Orchestra Concert Is The Perfect Late Summer Event With A Special Offer For Oil City Readers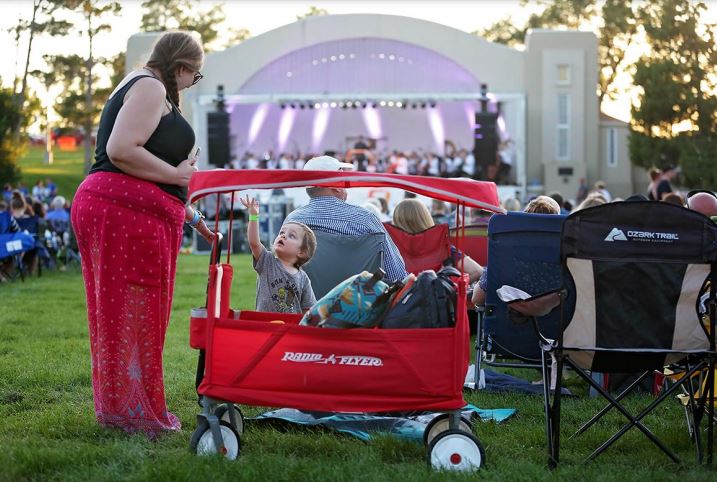 CASPER, Wyo. – Broadway actress Capathia Jenkins will headline the 4th Annual Pops in the Park Concert with the Wyoming Symphony Orchestra (WSO) on Saturday August 28 in Washington Park! Check out Music Director Christopher Dragon's first Pops concert and the first full orchestra the WSO has hosted in over 18 months. This community-wide outdoor celebration of live music is the perfect way to end the summer.
The orchestra will take audiences through a series of favorite American classics spanning decades, including selections from legends such as Louis Armstrong, George Gershwin and Elvis Presley. The orchestra will also have the pleasure of being joined on stage by sensational actress and singer Capathia Jenkins, ensuring an unforgettable kick-off to the 72nd season of the WSO!
The WSO is delighted to welcome world-class talent like Capathia to Casper. In addition to appearing with numerous orchestras around the world, Capathia has appeared on stage and on screen in productions such as News, Divine spell, and Understanding Mammy – The Hattie McDaniel Story, for which she received a Drama Desk Award nomination. She has also appeared in the following TV shows and movies: Chicago, The Sopranos, 30 Rock, and NBC The Wiz live!
Doors open at 5:30 p.m. so spectators can lay out a blanket and enjoy dinner and treats from your favorite food trucks – I'Scream 4 Ice Cream, The Dog House, Holy Guacamole, and Papa's Pork Chop – with the family and friends. Outdoor food and drinks for adults or also welcome, but no drinks will be allowed in the park. The concert begins when the sun begins to set at 7:30 p.m.
The WSO is hosting a special for Oil City News readers! Get 20% off with the code POPS20 when you buy online. Tickets cost $ 15 for an individual or $ 50 for a family and can be purchased from the WSO website wyomingsymphony.org/popsinthepark. For more information on the event and parking, visit the website or call the WSO office at (307) 266-1478.
---
PAID BY THE SYMPHONIC ORCHESTRA OF WYOMING
This article is a promoted post. The views, thoughts and opinions expressed in the text belong solely to the organization which paid for the article and do not necessarily reflect the views, thoughts or opinions of Oil City News, its employees or its editor. Please complete this form if you would like to speak to our sales department about advertising opportunities on Oil City News.
Related